Marketing in Japan could drive even the most reputable entrepreneurs up the wall. The branding, language, and cultural differences are the biggest hurdles for foreign companies to succeed in the country. Moreover, the Japanese consumer values reputation and quality before purchasing anything in the market. So how can a new product or brand become a household name in the country?
The Japanese use social media apps and sites every day. In fact, there are approximately 82.6 million social media users in 2019. Most of them signed up on popular social media platforms like LINE, Twitter, and Instagram to connect with their friends and favorite celebrities. Digital marketers see these frequent engagements as an opportunity to tap into Japan's online consumers. Every recommendation or endorsement uploaded on celebrity accounts influences their followers' buying behavior.
Nowadays, the influencer marketing arena is not only limited to celebrities as social media influencers entered the scene. Discover the most relevant lifestyle personalities and growing stars essential in today's Japan's digital marketing landscape.
Watanabe Naomi
Instagram Followers: 9.3 million as of December 9, 2020.
Twitter Followers: 1.9 million followers as of December 9, 2020.
Social media users never fail to cheer up whenever they read Naomi Watanabe's blog. It's always filled with colorful stories, hilarious posts, and body positivity.
Her optimistic messages on various issues, especially women's empowerment, have made her an iconic figure in Japan.
Sponsored posts: It is not a surprise that Naomi Watanabe gets to promote popular products on her social media accounts. Her endorsements are always a big hit online, just like her famous advertisement of Suntory's lemon-flavored drink called C&C.. The video gained more than 100 thousand likes and 2 million views in just a few hours.

Kiko Mizuhara
Instagram Followers: 5.6 million as of December 9, 2020.
Twitter Followers: 654.8k as of December 9, 2020.
She is one of the most recognizable faces in Japan. Kiko Mizuhara's advertisements are pretty much everywhere, from the metro stations' posters to the big screens of Shibuya and Shinjuku.
This splendid actress is also a supermodel and fashion designer sought after by international fashion industry names, such as Vogue, Moschino, and Chanel.
Her effortless authentic style never ceased to amaze her followers.
Sponsored posts:Being a model, big brands constantly reach out to Kiko for help in promoting their products to her large follower base. For some time now, she has been frequently promoting Dior products on her social media.

Eri Sato (Rola)
Instagram Followers: 6.4 million as of December 9, 2020.
Twitter Followers: 4.3 million as of December 9, 2020.
Rola was scouted on the streets of Shibuya in her high school years. Since then, she has become one of the most famous models and fashion icons in Japan.
She has been on the cover of various magazines and was even recognized in Hollywood for her acting.
Sponsored posts:Rola can pull off any look. She engages with her followers by posting her wardrobe and styles. Big brand names like PUMA often contact her to promote their clothing line.
Enako (Enakorin)
Instagram Followers: 1.4 million as of December 9, 2020.
Twitter Followers: 1.2million as of December 9, 2020.
The anime community adores Enako's high-quality costumes and "kawaii" appearance. Over the years, she went from an ordinary anime and manga "aficionada" to a professional cosplayer and TV personality! She now earns (US$281,000) a year from all her appearances in shows and events.
Sponsored posts: Enako is also known for being a video-game lover, so TimeLine JAPAN and (kaikatsu) 快活CLUB collaborated with her to promote a new VR feature in their NETCafes.
She often talks about her experience, how a VR works, the different types of game you can choose, and how it will let players enjoy this new way of playing videogames on her social media accounts.

Shohei Miura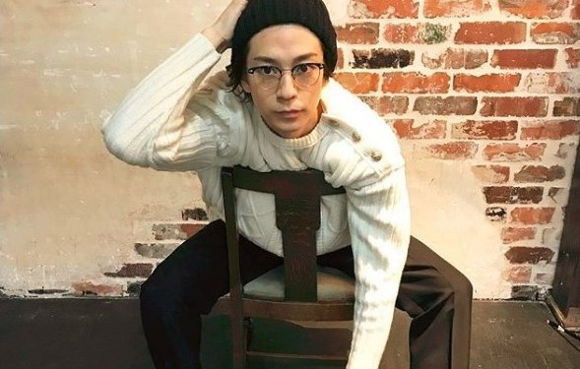 Instagram
Instagram Followers:2.2 million as of December 9, 2020.

Shohei Miura is a model and actor who has pushed his way to the top with his acting skills in TV dramas and films, such as "Gokusen" and "Umizaru." The latter won him an award as the Best New Actor on the 34th Japan Academy Prize, which made him a sought after celebrity in Japan's entertainment industry.
Sekine Risa
YouTube Subscribers:1.4 million as of December 9, 2020.
Instagram Followers:421K as of December 9, 2020.
Twitter Followers:356.6K as of December 9, 2020.
Sekine Risa is one of the most hardworking rising influencers in Japan. She runs a Youtube channel about makeup and also manages to work as a nurse full-time.
She joined the Youtube scene in 2012, and 6 years later, she became one of the most followed personalities in the beauty and fashion scene. As of 2020, her channel has over 1.5 million subscribers.
Sponsored Post: Sekine Risa frequently uploads makeup product reviews on her Youtube and Instagram accounts, making her one of Japan's most trusted online beauty gurus. VAVIMELO and ETTUSE have collaborated with her to promote new and existing products.
Saaya
YouTube Suscribers:1.25 million as of December 9, 2020.
Instagram Followers: 359K as of December 9, 2020.
Twitter Followers: 314.5K as of December 9, 2020.
Saaya's posts and video content are always a massive hit among teenage girls. She manages to add the "kawaii" factor in her makeup reviews and gaming recommendations. Both male and female subscribers love her unboxing videos of beauty and gaming products.
Sponsored Post: Besides being a game and makeup enthusiast, big companies have witnessed the impact Saaya has on her teenage followers. McDonalds collaborated with her for the launching of several desserts and existing ones. The video has reached more than 530,000 views on her channel.
Rising Stars
Digital marketers do not only work with top celebrities online, but they also value nano-influencers for their high engagement rates. As of February 2020, influencers with up to 5,000 followers reached 6.8 percent of Instagram engagement activities, making them perfect for product advertisements.
Nano- and micro-influencers constantly share posts about trendy fashion styles, kawaii cooking recipes, and their passion. Get to know the rising stars in Japan's social media today.
Coco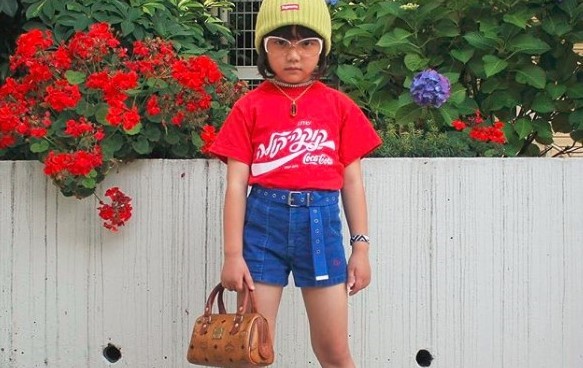 Instagram
Instagram Followers:628K as of December 9, 2020.
This 7-year-old Japanese street fashion icon has attracted all kinds of audiences with her one-of-a-kind style.
You will not only be impressed by her age but also by her numerous outfits and how she manages to pull off every style, , showing her versatility in fashion.
Tsuyoshi and Tomi Seki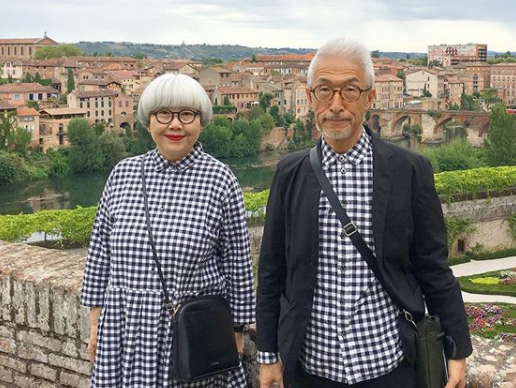 Instagram
Instagram Followers: 827K as of December 9, 2020.
Whether they're going to the supermarket or on trips, this couple in their 60s manages to wear coordinated outfits and has since earned adoration among Instagram users.
Their playful images showing their incorporated styles and colors have earned praise among fashion enthusiasts. The couple has published books about their successful married life, and has been featured in numerous newspapers and magazines.
Asahi Sasaki
YouTube Follower: 957K as of December 9, 2020.
Instagram Followers: 115K as of December 9, 2020.
Twitter Followers:117.3K as of December 9, 2020.
Asahi Sasaki is one of the most influential make-up artists in Japan today. Her fans never fail to be amazed by her works, which are imbued with a futuristic and elegant concept.
She likes to share reviews and knowledge about beauty products on her social media accounts as well.
Sponsored posts: Though Asahi is well-known as a makeup artist, her collaborations go beyond cosmetics like promoting Meiji's protein milkshake. She has also collaborated with big cosmetics companies like Maybelline and Dior on her social media accounts.
Tomoco Nozaki
Instagram Followers: 185K as of December 9, 2020.
Twitter Followers: 37K as of December 9, 2020.

Nomoko Nozaki is a lifestyle influencer who constantly amazes her followers with her beauty and trendy wardrobe. She continues to captivate aspiring fashionistas through her Instagram feed, reaching more than 180,000 followers.
She currently models for fashion magazines like "Sweet and Mini" in Japan.
Sponsored posts: Tomoco Nozaki's popularity has reached various international brand names to promote new beauty products every now and then.

Recently, she promoted a skin-care cream from Dior.
Mademoiselle Yulia
Instagram Followers: 162K as of December 9, 2020.
Twitter Followers:47.3K as of December 9, 2020.
Facebook Followers: 12K as of December 9, 2020.
Mademoiselle Yulia always manages to wow her followers with her outfits on her social media posts.
She often wears colorful Japanese traditional dresses and retro clothing. Aside from being a fashion expert, she also has a fantastic talent for DJ-ing. Her Instagram feed is filled with her photos, pursuing her passion for music in several events..
Sponsored Post: Yulia has become a big personality in the beauty, accessories, and music industries, so it is no surprise that she's a top pick for collaborations. Her promotions are often in the form of product reviews.
Recently, Yulia collaborated with Mont Blanc for their Summit Smartwatch of the Be Ahead series.
Michiko Yamanaka
Instagram Follower: 737K as of December 9, 2020.
YouTube Subscribers: 35.8K as of December 9, 2020.
Michiko Yamanaka works both as a designer and manager of a swimsuit brand called Alexia Stam. As most of her followers are young women, her posts are mostly about the beach, life with her family, and childcare.
As one of the best fashion designers in Japan, she was interviewed in a reality show called "terrace house" that featured an exhibition of her swimwear.
Sponsored Post: She models her swimwear designs and also posts PR content for cosmetics, cafes, and other famous brands, such as BVLGARI, on her Instagram account.
Miku Akematsu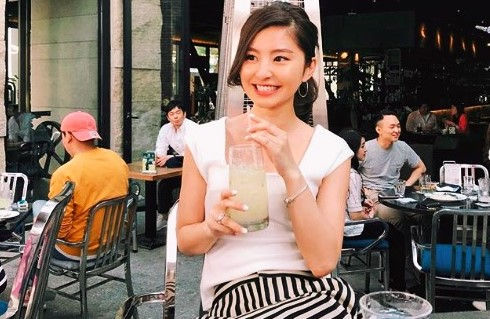 Instagram
Instagram Followers:121K as of December 9, 2020.
If you are looking for the perfect traveling, fashion, and beauty guru, you definitely have to follow Miku Akematsu's Instagram account!
She knows the best activities to do and the best places to visit in several countries all over the world. Her incredible shots never cease to amaze her viewers, making them the perfect travel guide for their next vacation plans.
Sponsored Post: Aside from traveling, Miku also loves fashion and beauty. She keeps her followers up to date about the latest skincare products in the market, so brands often choose her for collaborations. Her latest promotion on Instagram was for Shiseido's Maquillage makeup collection.
Genji
YouTube Subscribers: 619K as of December 9, 2020.
Twitter Followers: 92.3K as of December 9, 2020.
Instagram Followers: 227K as of December 9, 2020.
Genji is constantly capturing the attention of the male audience for his trendy and normcore outfits. His social media accounts are filled with posts of the latest clothes on the market as he models for a LIDNM and other brands.
Sponsored Post: Clothing brands have witnessed the impact of Genji on men's fashion to his followers. Recently, he promoted the latest clothing line from the Spanish clothing company BRESHKA by showing how to mix and match their outfits.
Ayumi

Instagram
YouTube
Twitter
Blog
YouTube Followers: 2.63K as of December 9, 2020.
Twitter Followers: 305 as of December 9, 2020.
Instagram Followers: 39.7K as of December 9, 2020.
AYUMI never fails to capture the idyllic sights in the places she has traveled on her Instagram and Youtube accounts. What sets her apart from ordinary travel influencers is her informative travel blog that consists of detailed travel tips, itineraries, and the latest must-have travel gadgets.
Sponsored Post: Her blog has not only attracted several Japanese travelers but agencies as well. She became an ambassador of Japan's HIS travel agency and Peach Aviation. Recently, AYUMI was featured in magazines, such as the UP PLUS and Ginger Magazine.
Little Miss bento
YouTube Followers: 4.46K as of December 9, 2020.
Instagram Followers: 331K as of December 9, 2020.
Houses always come with a kitchen, but it does not mean that anyone gets encouraged to cook. With Little Miss Bento, anyone would be inspired to cook and create those cute bento dishes. Little Miss Bento's Youtube and Instagram accounts provide followers with creative and simple cooking techniques and tips for everyday meals.
Sponsored posts: Little Miss Bento's popularity has led brands in cooking and sweets to collaborate with her. One of her biggest promotions was for the GINZA KIKUNOYA HONTEN, which specialized in traditional Japanese sweets.
Yururito Masayo
Instagram Followers: 137K as of December 9, 2020.

Yururito Masayo shares a wide variety of dishes fit for every occasion. Her followers love her easy-to-cook meals, detailed cooking instructions, and mouthwatering food photos on her blog and Instagram account.
She got a Guinness certificate recognizing her incredible cooking abilities.
Sponsored posts: The household cleaning product brand JOY knows the importance of having a clean sink after every meal. So who could be the best promoter than a well-known online food blogger? Yururito Masayo promoted the cleaning product at the end of her recipes in The Food Guru Yururito Masayo.
Influencer Marketing in Japan
Japanese consumers turn to customer ratings before purchasing their next item in the market. That is why influencers' reviews are highly valued in Japan today. Social media users always find their content trustworthy and relatable as followers can view how the products and services are used through their photos and videos. Therefore, collaborations with influencers is a great way to connect with relevant audiences, promote customer trust, and establish your brand in the country.
Contact Info Cubic today to launch some groundbreaking influencer campaigns.
Featured image by Ana Rodriguez