Instagram has had an incredible impact in the social media game for a while now, and I think the trend will continue for many years more.
This app's popularity is huge all over the world and Asia is the fastest growing region at the moment.
It is without a doubt currently one of the most recognizable apps with nearly 1 billion monthly active users, granting it to be positioned as one of the most impactful and valuable brands worth almost 41.5 billion dollars according to BrandZ Top 100 ranking!
The Facebook-owned photo-sharing platform also almost doubled in value in 2020, rising 95 percent year-on-year to become the fastest-rising brand on the list.
OK, now that we are done with the big numbers… Let's get to the point of this post…
Why is this social media so popular?
It doesn't take rocket science to understand why, Instagram focuses on visual images and is very simple to use. These are the 2 magical ingredients.
How to capture attention
There is a common key point between the most successful brands out there… they all have managed to pass on their message in a short span of time with their impressive marketing strategies.
We usually only have 9 mere seconds to capture our potential customers' attention, so it's essential you optimize your visuals and messaging for these precious seconds.
You need to let your consumers know why they should choose you and not someone else… And as you're not the only one trying to convince your consumers of this the bar set quite high.
Brands are continuously working on creating even better messaging and engaging content that is visually attractive.
I know, it sounds challenging, especially when you have a lot to say about what you can offer; but at the end of the day, what really matters is to show only what your consumer considers relevant….
But hey, good news for you… We can do that with Instagram…
Let's start with the art of getting feedback…
This is a perfect option to get insights on what your consumers think about your product, or any preferences when launching new products.
Let's take Tribehummus's example, they know how to use Instagram to learn about what their followers want with the poll feature on Instagram's stories section.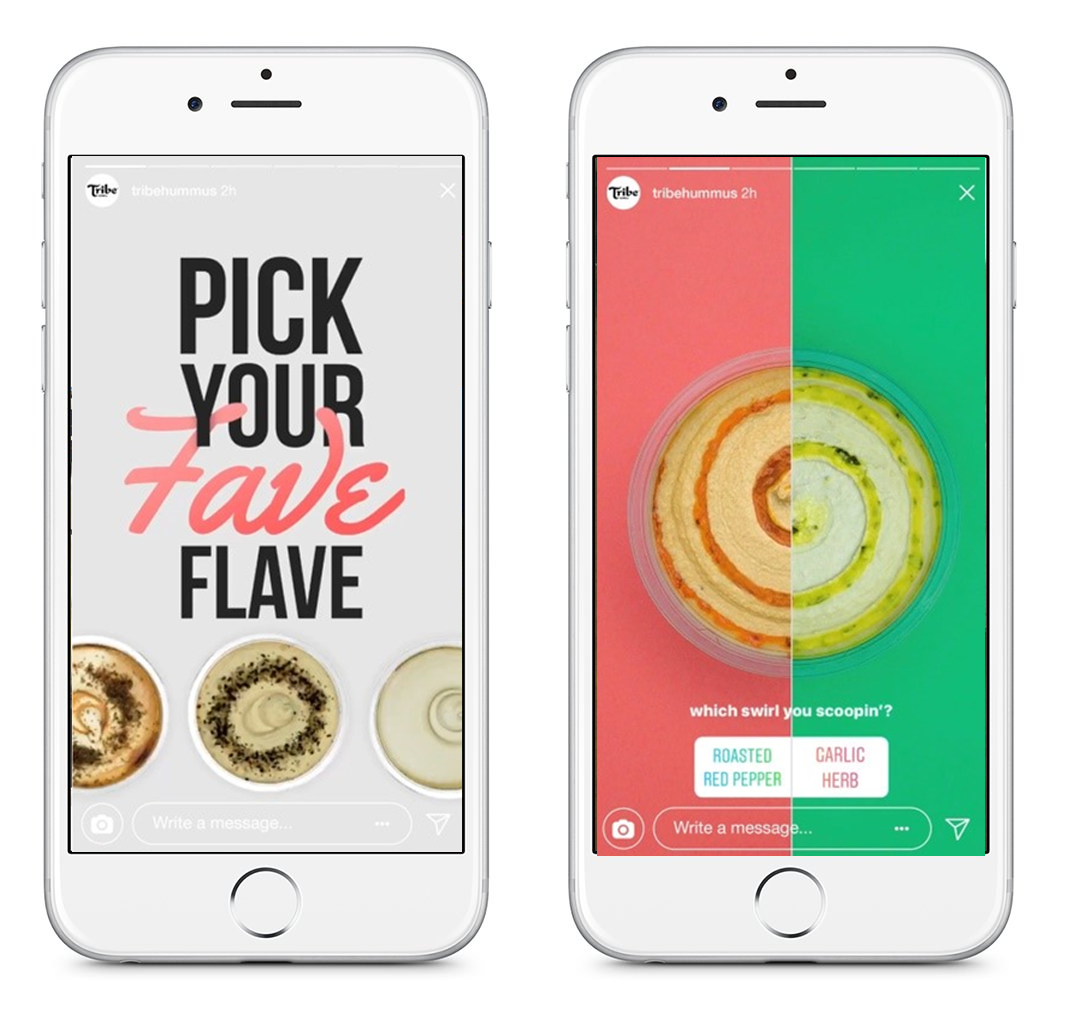 Photo: @tribehummus
Inside your data analysis you can also use other strategies…
This is a very important thing to consider, something that really works on consumers is word of mouth marketing, so when someone is acknowledging your product as something worth getting, you must announce it to everyone out there… and Instagram is perfect for that.
Another example, Ohotoro_Official – a Japanese clothing brand; they are doing something good with their products, and it is paying back, so they cleverly showed it to their users on their Instagram stories.
Photo: @ohotoro
You can also reward your followers…
Users also appreciate when they are rewarded for their help… we know that not everyone is willing to share their time, which is why you have to show them that you care and that you listen.
Take for example posts where you can offer them different type of discounts, promotions, or special offers: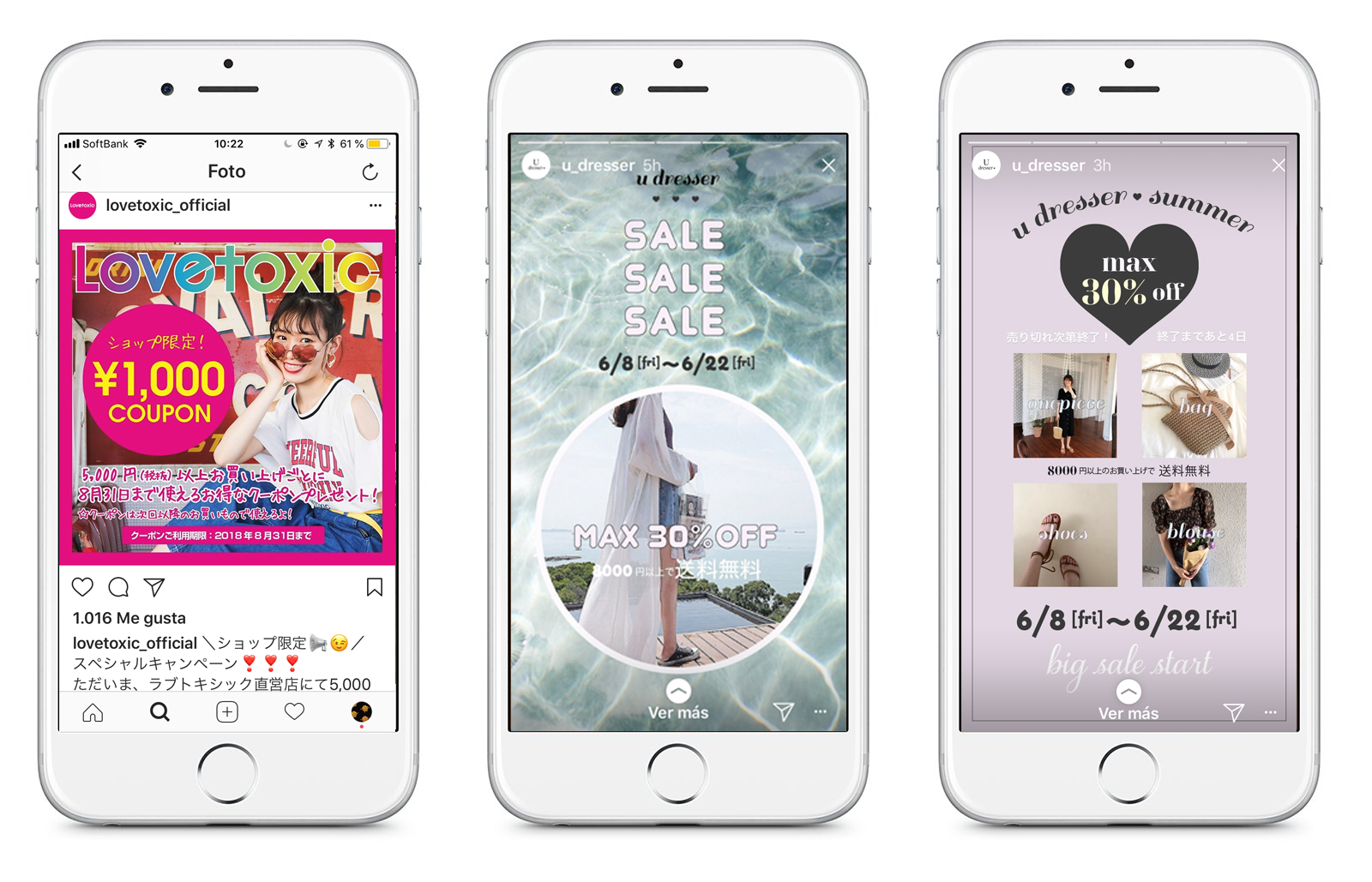 Once you find that sweet spot – when it actually pays back multifold giving things away for free, then you can give yourself a pat on the back.
This is what CANMAKETOKYO and COSMERIA did for their followers, they planned entertaining and simple contests where users show off their creativity and engage with your brand.
GIVEAWAYS.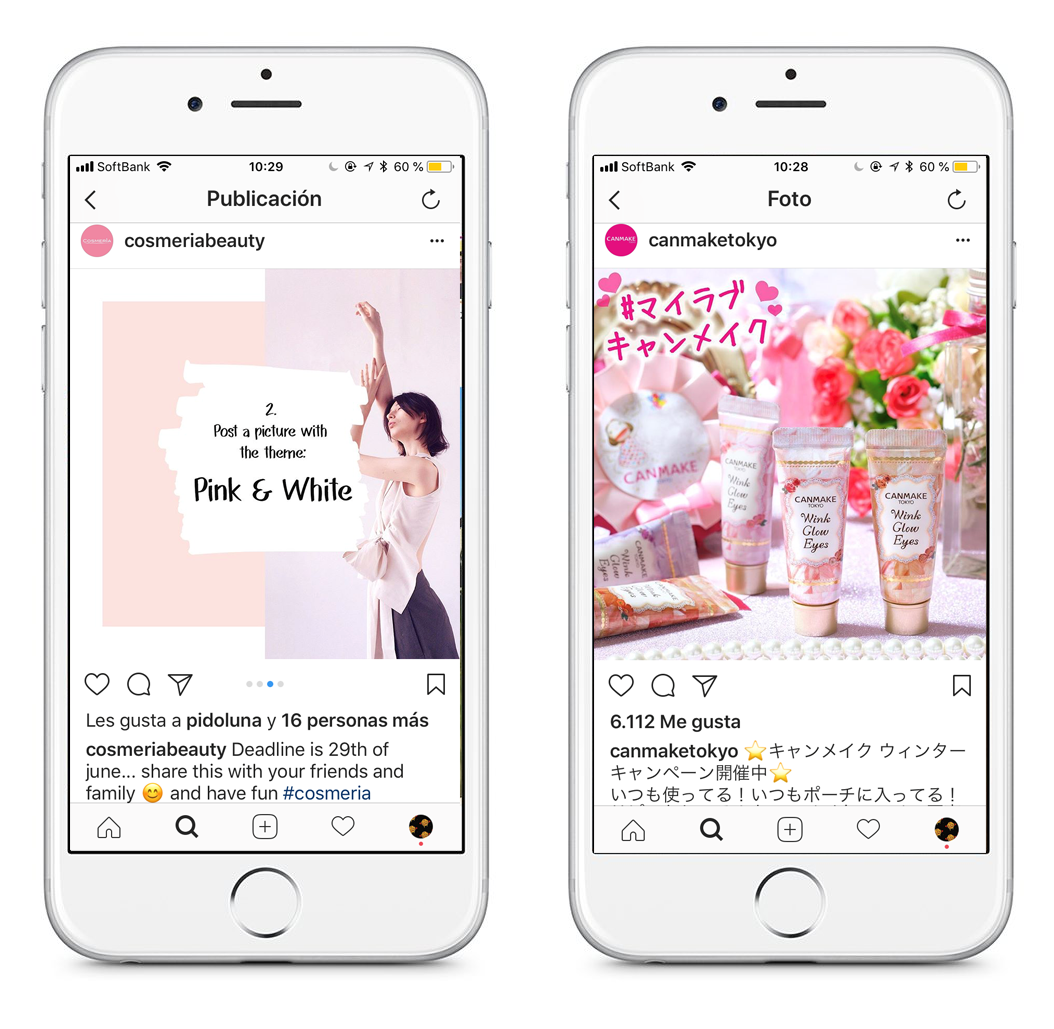 Photo: @canmaketokyo & @cosmeriabeauty
New Launches…
It is important to let your consumers know when you have new things on offer or special promotions, and one of the best ways to do this is through your Instagram stories. Your stories will appear on the top page of the users' Instagram app with your good news.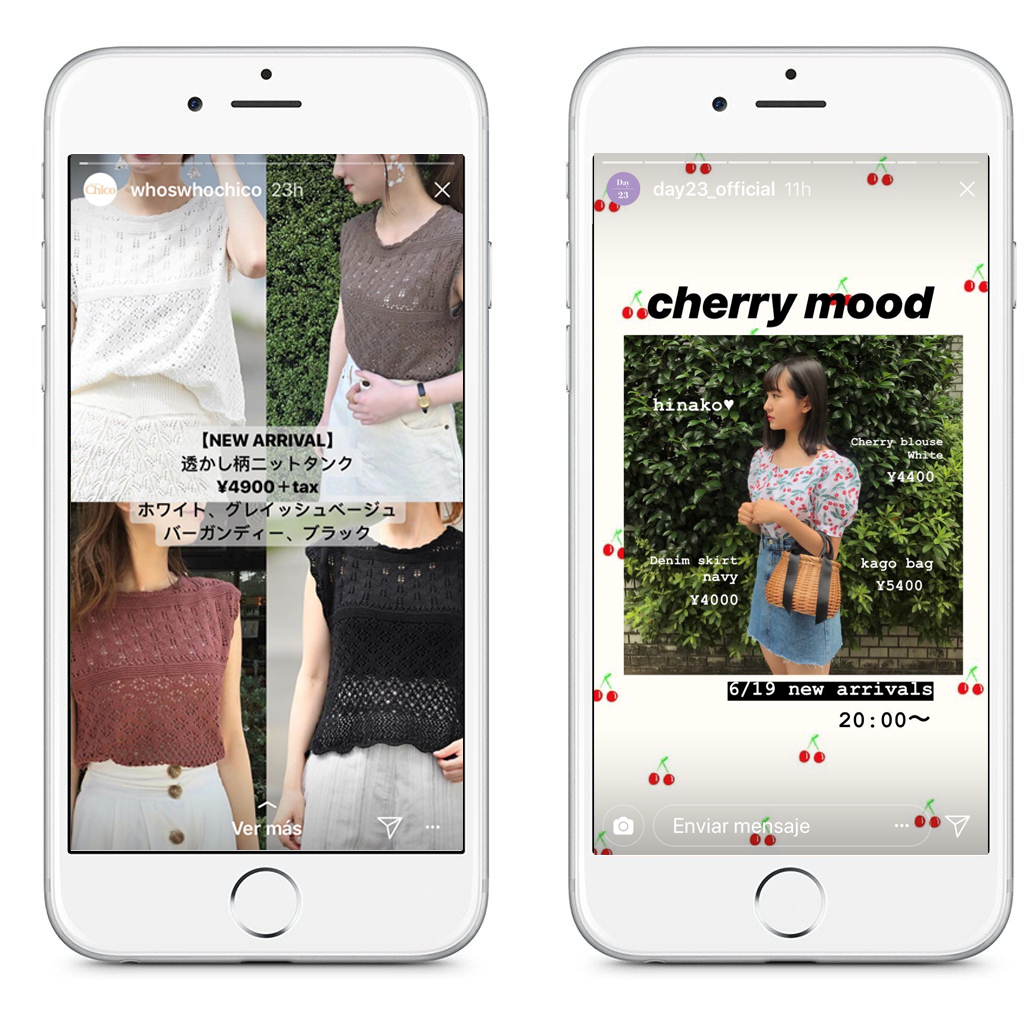 Photo: @whowhochico & @day23_official
It is important to consistently maintain your Instagram feed, your stories might be very convenient updates but they only last for 24 hrs, while your feed will always remain visible; Which is why it is important to announce what's new in there too.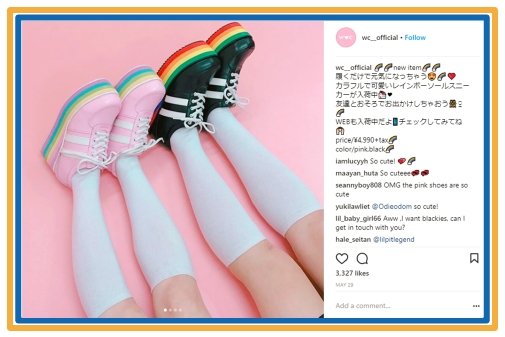 Photo: @wc_official
The importance of interacting with your users…
Some brands do not really know how important this part can be for users. By interacting with your consumers, you show them that you care and that they're not only cash cows for your brand.
This is how tastemade japan is trying to connect with their users; Every now and then they will post some quick games for their users to entertain themselves! I know you are wondering: "How is this even helpful for my brand?" well… it is, what you are basically doing is creating awareness for your brand, and next time users will most likely look forward to your stories turning into an opportunity to show updates about what's new.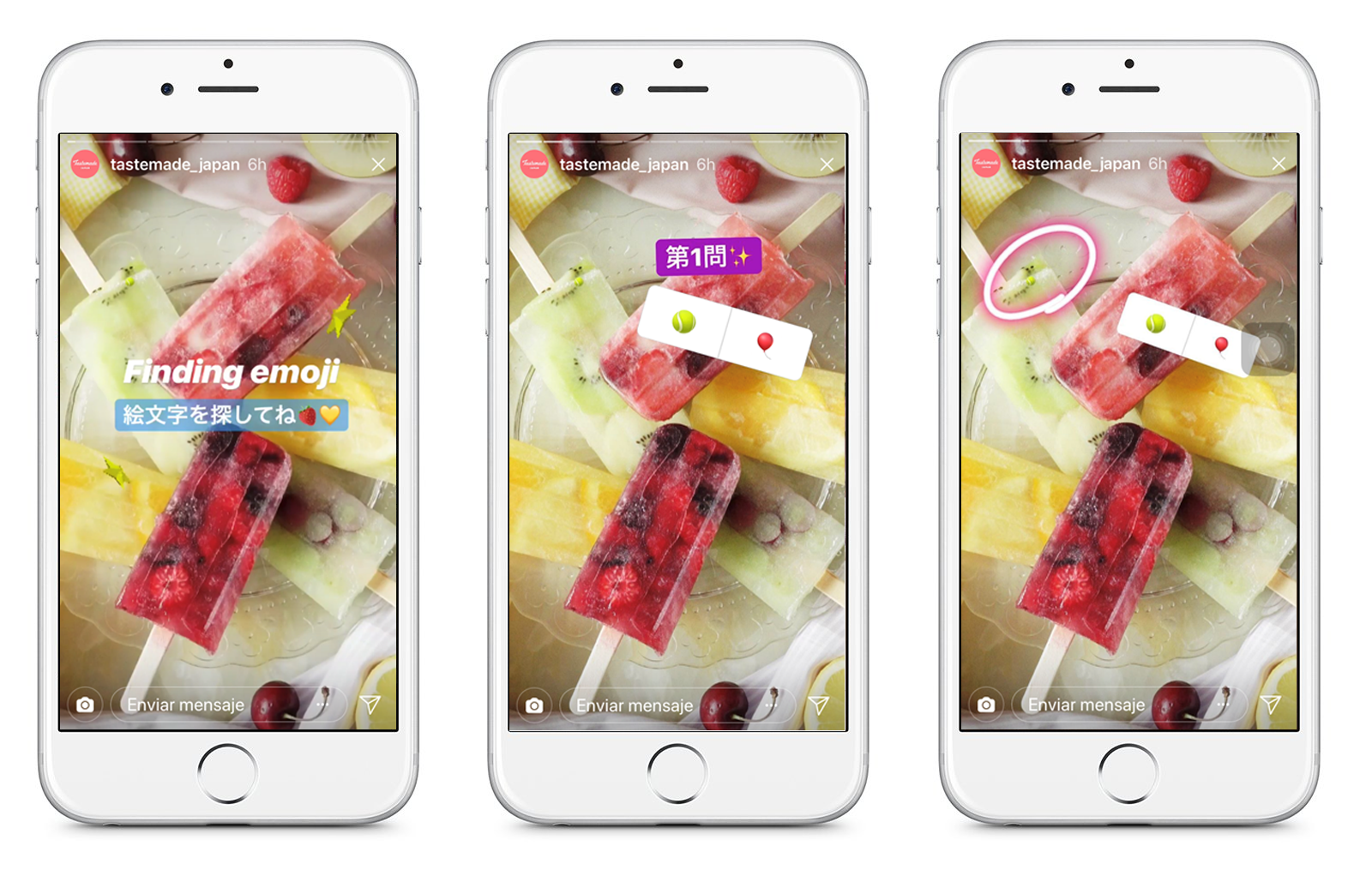 Photo: @tastemade_japan
Influencer Marketing
I know… we've already talked about this before, but trust me, it is worth repeating, especially because of the impact it has caused on this social media platform.
Influencers on Instagram have been a hit for some years now, and Supply and demand has been growing rapidly.
In Japan, we have very good examples of it, and if you still don't know some of the most important names… I'll let you have a peek here…
So for instance, if you'd like to promote your brand, while also gaining presence to a really WIDE range of potential consumers, this is the right choice.
Let's take Tomoco Nozaki as an example, the model-actress recently helped promote L'OCCITANE's new product Five Herbs Repairing Hair Milk Serum. In an Instagram post, she even appears to have personally tried the product's famous 15 seconds challenge to attest to its effective luster on one's hair.
Her followers who didn't know about the new hair product definitely know now, and if they're piqued with interest they might even try it out for themselves.
In other words, Tomoco Nozaki not only got to promote the new milk serum in a single post, but she also got more users interacting with the brand by inviting them to take on the 15-second challenge as well.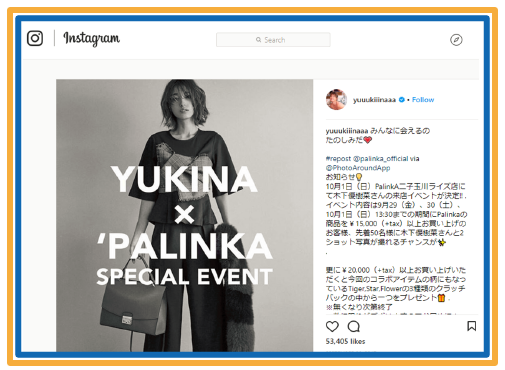 Photo: @tomoconozaki
Instagram Shopping
In 2016, Instagram showed a new feature that will totally benefit users and their experience on the app, and without a doubt… it will benefit brands too.
It has been a little while since Instagram let their users buy from the app just by getting on the brand's feed, but recently they just announced that buying from the STORIES section will be possible too, which lets the user have two windows for you to show what you offer.
Inside the brands that are already using the Instagram Shopping feature on their feed is 3ce_official, a Korean make-up brand with great popularity in Japan.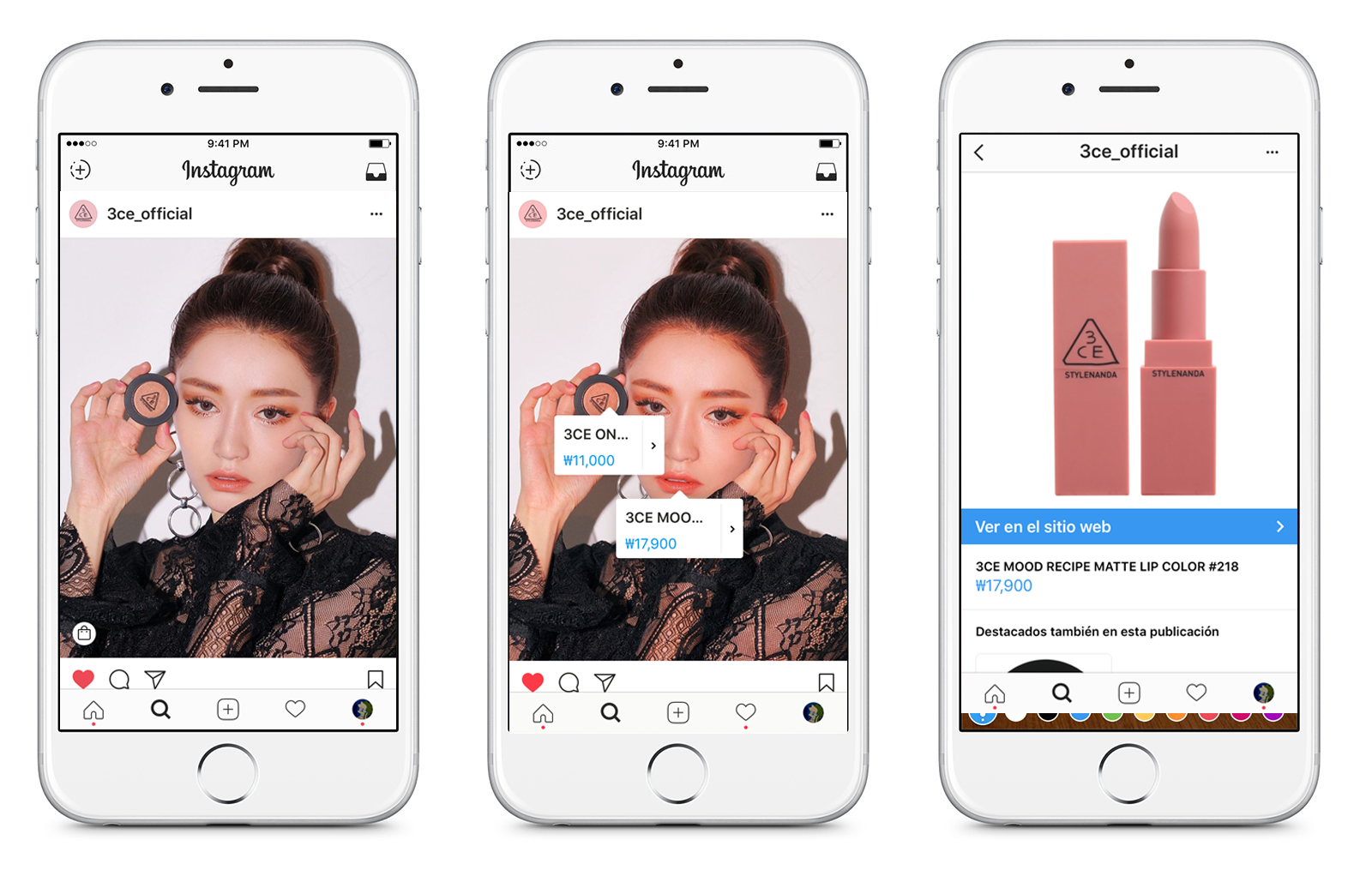 Photo: @3ce_official
And one of the pioneers on the Instagram Stories Shopping feature is LouisVuitton, which did not only benefit from the trend of the 2018 FIFA World Cup, but enhanced the user experience through online trends too.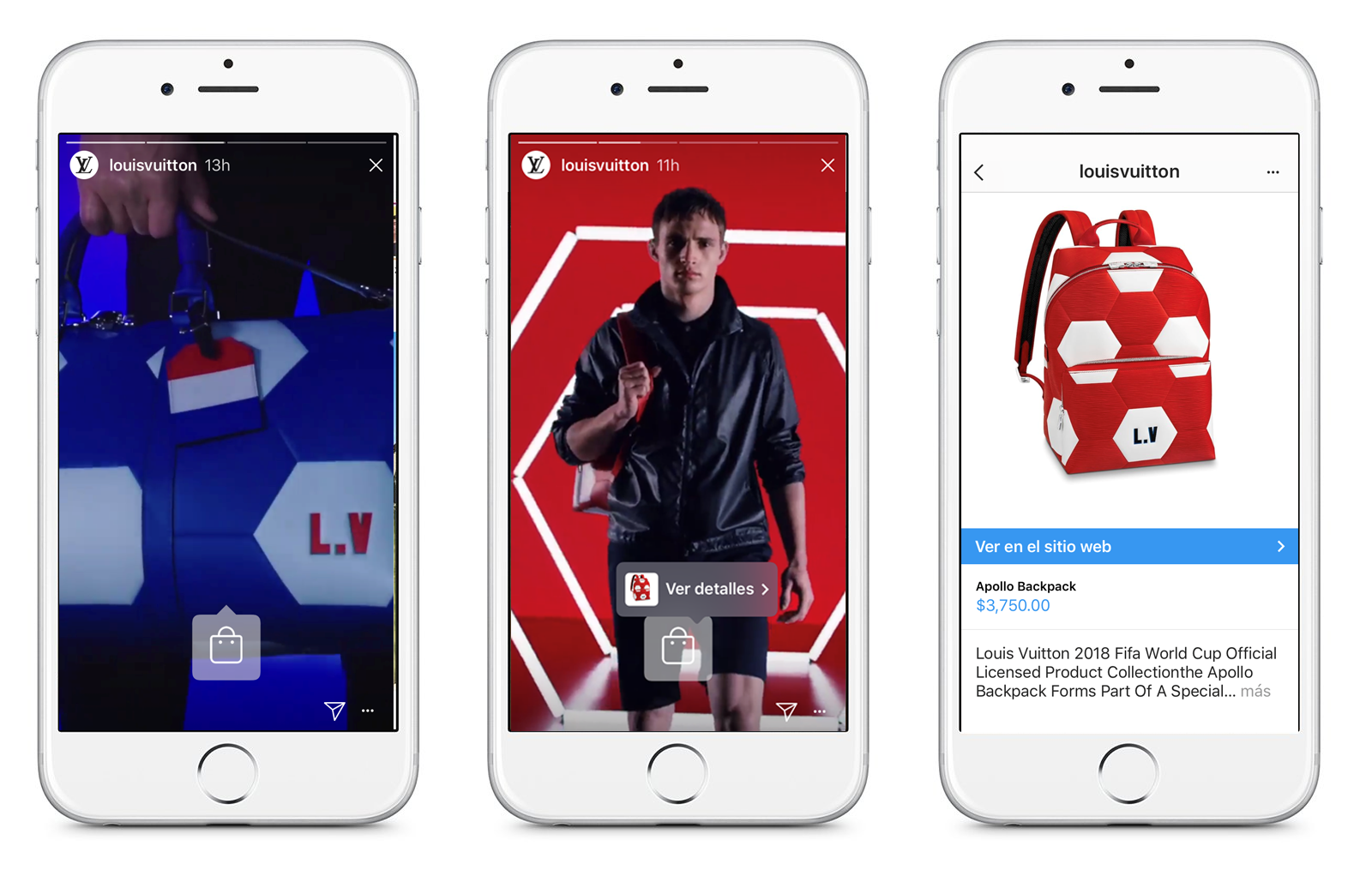 Photo: @LouisVuitton
IGTV APP – Is this trouble for YouTube?
We left the best for the end….
In 2018, Instagram´s CEO Kevin Systrom made it public that Instagram will now have an APP called IGTV which lets users watch videos related to their following accounts as soon as they open the APP.
One of the biggest perks is the possibility of sharing to your friends via DIRECT MESSAGE your favorite videos, without any need to leave the application. This not only helps in user experience but also brands who want to maximize their goal to share in a faster and interactive way what they can offer to their users. You can also add videos to your watchlist for later watching.
It probably still has a long way to go to acquire anywhere near the massive number of users YouTube has, but something we know for sure is that Instagram knows that video marketing is highly effective and they are on their way to nailing it.
Only a few days after IGTV's launch, some of their users are already asking for the possibility to stream this on their TV's.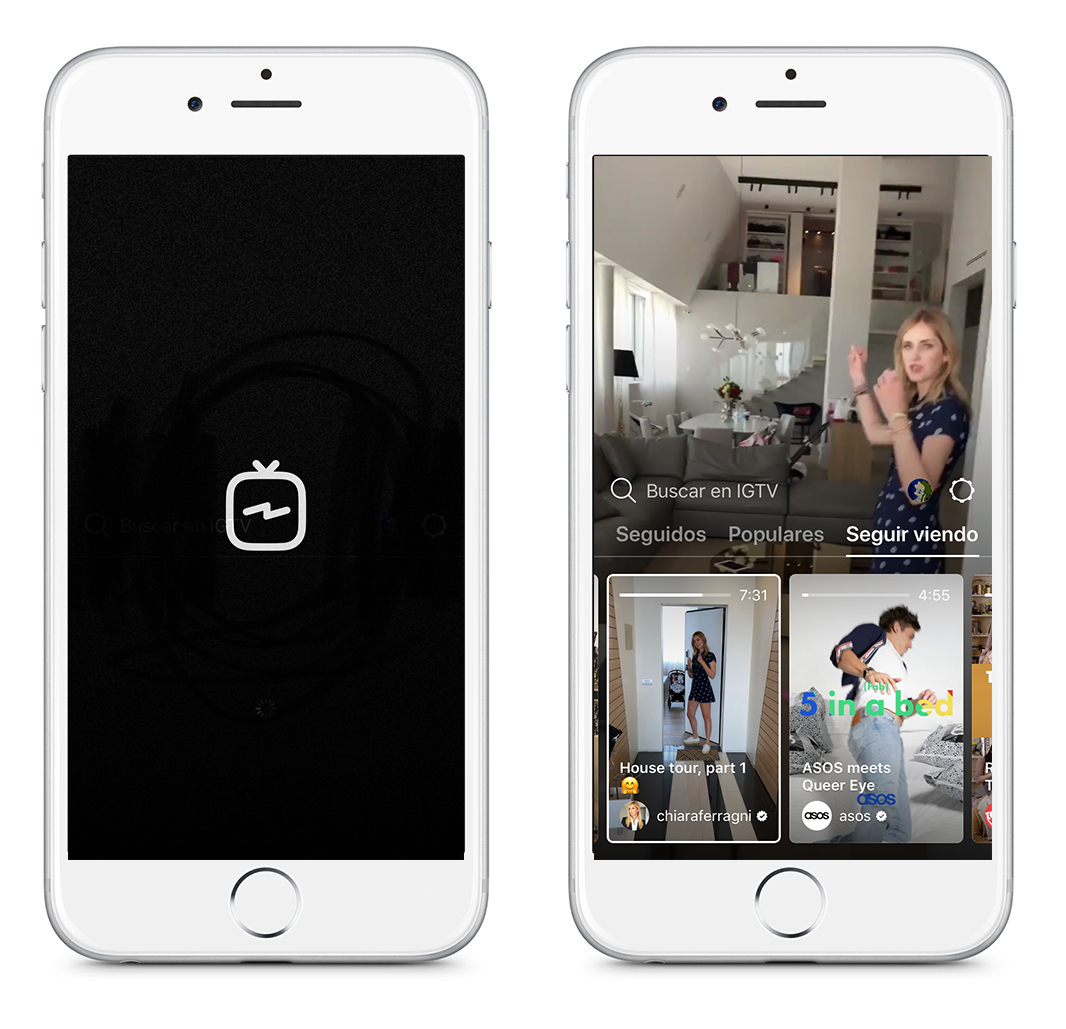 Instagram is constantly working to make it easy for businesses and users to connect with each other.
We know it's not easy, especially when you have to be prepared to identify how to use it and when to use it, but if you feel unsure about how to do it and give it a shot by yourself… we're here to help you!
Contact Info Cubic Japan today to get started with Instagram marketing in Japan and other countries such as South Korea, Hong Kong and Taiwan.
---
Featured image by Ana Rodriguez