It has been a year since we started PPC ads and the CPA decreased by more than half! By building a relationship based on trust, we accelerated decision-making and created a benevolent cycle.
The Meat Guy

Case Summary

Background
We at Info Cubic, received an inquiry on the phone from "TMG International Inc.," who expressed interest in placing multilingual PPC ads to increase potential customers for their online shop selling meat targeting local and foreign residents of Japan.

Strategy
Having carefully listened to their requests, the native staff in our company created the text for the ads. Tasked with proposing Japanese and English keywords, we took thorough measures to reduce the CPA and proceeded to place the PPC ads.

Results
At the time of writing, exactly one year has passed since we started placing the ads, the number of conversions and CPA both improved more than what we had initially hoped for. In particular, the CPA has fallen to less than half of what it was at the start. Having seen these results, we plan to take on the challenge of implementing newer measures.
Interview
Please tell us about your company's business.
The Meat Guy is an online store that sells meat, established by a couple living in Japan in 1997. At the time of establishment, they started the business selling beef bred in American farms to foreigners living in Japan, and they gradually expanded sales. Today, the number of their customers have increased to about 80,000 with more than half being Japanese customers, and they sell more than 500 types of products including mainly meat such as steak as well as sausages and pâté. Recently, besides individual customers, they are also receiving an increasing number of orders from restaurants and distributors.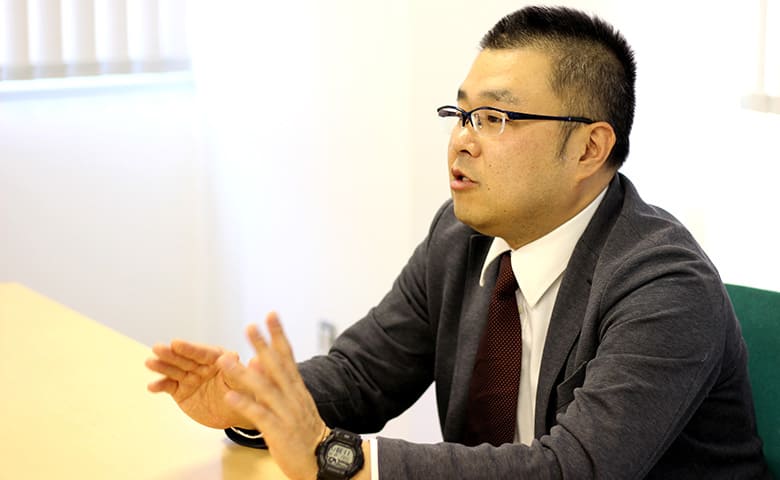 Mr. Yoshio Omori
At The Meat Guy, in addition to the beef bred in spacious farms in America, we distinguish ourselves by carrying healthy and unique meat such as kangaroo and crocodile. We have a meat processing facility in our company building in Nagoya, and we also manufacture and process our own products
Also, in August 2017, we renewed The Meat Guy's website, and the staff have all come together to work on it so that our customers are happy.
Why are multilingual PPC ads (Japanese and English) important for your business?
The Meat Guy's strength lies in its large number of fans, consisting of both Japanese people and foreigners living in Japan. Because of that, we concluded that it was necessary to place PPC ads in both Japanese and English. In addition, for potential customers who do not know about the appeal of The Meat Guy yet, we wanted them to know that The Meat Guy sells such interesting meat, and we also wanted to further promote foreign culture such as American-style BBQ and the family tradition of eating turkey during Christmas.
What was the deciding factor that made you choose Info Cubic as a partner?
The reason for choosing Info Cubic is clear: it is because of the fact that they provide a one-stop web-marketing service targeting both Japanese people and foreigners.
As mentioned earlier, The Meat Guy has two customer groups, and what was especially problematic was the approach to foreigners living in Japan in English. Thus, we tried searching for an advertising agency that provided multilingual support only to find a few companies, so we consulted with each company on the phone. Out of all the companies, we felt that Info Cubic gave the best and thorough response, leaving a good impression on us.
I myself had previously worked for a major Internet corporation for more than ten years, and had ties with many advertising agencies, but my colleagues at the time also held Info Cubic in high regard. While this is slightly off topic, actually, after forming the contract with Info Cubic, I had the opportunity to talk to the president of a company operating a cross-border e-commerce site, and he also gave a stamp of approval saying, "You won't go wrong with Info Cubic", so that allowed me to start dealing with them with my mind at ease.
Since starting multilingual PPC ads, what kind of effects have you noticed?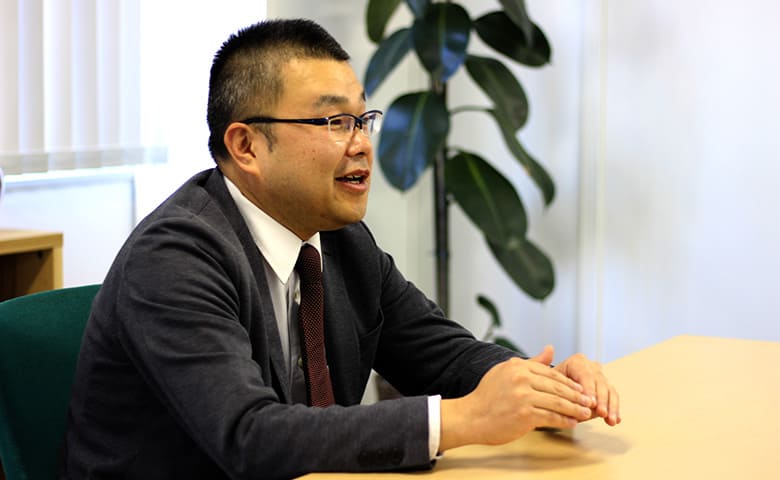 We started working together with Info Cubic in November 2016, just before our busiest period. The Meat Guy receives an overwhelming number of orders for Christmas turkey and chicken during this period. Because of that, the first month passed by in a blur of creating banners in a hurry and having them come up with Japanese and English keywords. It was The Meat Guy's first web advertisement, so this would have been the same no matter what the situation was, but while the CV count increased, the CPA was initially higher than what we had expected.
One year has passed since then. Through repeated PDCA cycles while maintaining close contact with Info Cubic, our acquisition rate gradually increased, resulting in the CPA falling below half of what it was in the beginning! It fell lower than the target CPA we had set out to achieve at the start, so we are currently taking on the challenge of creating new channels to attract customers.
Apart from the numbers, the love that Info Cubic has shown us at The Meat Guy, the personalities of the staff, and their passion for their work have all been amazing. And as of the present, we have built an excellent trusting relationship. It is fun to work with them, and it is also immensely fruitful that we take less time to understand each other's intentions.
How was the support system of Info Cubic?
Both "outcome" and "trusting relationships" are indispensable to the interaction with a partner company, so I place a great emphasis on communication in particular. Info Cubic employs a large number of foreign native staff and they give us Japanese a diversity of advice from different perspectives. I am really thankful that people at Info Cubic are always kind and polite, and that they help us develop a solid foundation of what we want to achieve.
Also, compared to other advertising agencies, their response time is overwhelmingly fast. By entrusting the core of customer attraction to Info Cubic, I can focus on service planning and system development, and work on the business, which is The Meat Guy's ideal situtation.
In the future, what are your expectations of Info Cubic?
In the past year, we have taken on the challenges of multilingual PPC advertisements and SEO together, but I would like to aim for further and accelerated success in the future.
As I am also active as a consultant for small and medium firms, I am constantly given the opportunity to interact with many companies. From that perspective, with the focus on cross-border e-commerce sites, Info Cubic's business domain is truly a growing market, and they also have excellent personnel in the company, so I feel that they will grow as a company without a doubt. When a company sees increased performance, the staff will also be more motivated, so from our perspective as their client, we expect to see an extremely benevolent cycle.
Currently, Japan is not only supporting cross-border e-commerce but also advancing into overseas markets on a national level. However, due to language and cultural barriers, the bar is still very high at present. Thus, I would like Info Cubic to grow as a shelter for venturers of overseas markets that drives Japanese corporations to undertake overseas marketing and provides help in times of need. I have great expectations for them in the future.