Since its debut in 1999, Naver has remained as the number one online platform in South Korea, with over a 75% foothold on the country's search engine market. It's the first in the world to introduce the comprehensive search service, which has expanded to include different segments such as news, blogs, and even a Q&A database. Naver also pioneered user-generated content, allowing users to browse a variety of rich media content tailored to their interests. As such, Naver is not just a web portal, but a social search engine that helps users easily find more relevant results to their searches.
Naver's services have seen equal success with the South Korean market, such as Naver Blog, one of the most important digital platforms in the country right now. With its own segment on the Naver search engine, South Korean users flock to this page for online travel research, product reviews, food culture, and so much more. Additionally, thousands of influencers are on the service, thus, it is an important platform for influencer marketing strategies. Thus, businesses looking to penetrate the market must create their business plans around the unique role of Naver Blog among their audiences.
This article will discuss Naver Blog, one of Naver's main services, its basic functions, and features, how to open an account, and examples of brands utilizing the service.
What is Naver Blog?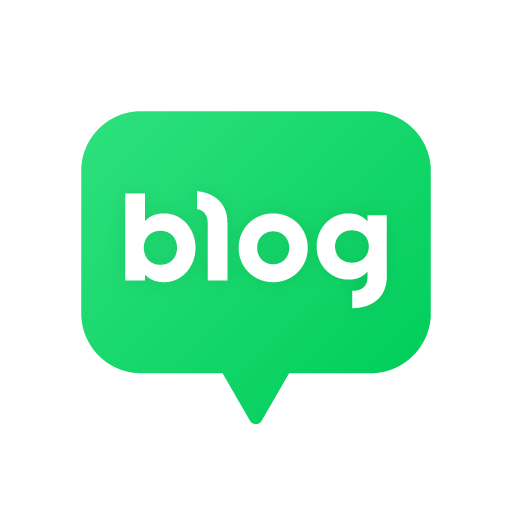 Launched in October 2003, Naver Blog is one of Naver's main services and an important platform in the South Korean online landscape. Users spend up to 50% of their time reading blogs daily, gathering information from a variety of blogs ranging from personal experiences to business profiles. Additionally, these blogs are usually written in a conversational tone, which covers a wider audience but like the search engine, is purely built around the Korean language. However, Naver accepts foreign business registrations on the site.
Having a blog is an important step in improving search rankings on Naver because Naver Search favors content, especially on its own platform. This is especially critical for businesses looking to optimize their SEO strategies. When users enter a keyword, a section for blogs rolls out just beneath the top three slots of the regular search results, allowing users to access more relevant content to their searches with ease. In turn, this increases brand awareness and market exposure.
Through Naver Blog's public page, companies can create a comprehensive profile that includes a company introduction, its history, products, services, awards, and more. Additionally, the blog's background and layout can be customized to befit the brand image. However, what makes Naver Blog a truly indispensable platform for consumer-oriented strategies is its various features designed to offer multiple ways of interacting with consumers.  In this sense, Naver Blog is an efficient platform for penetrating the Korean market.
Get Started on Naver Blog
To reap the benefits of Naver Blog, businesses must first create an account. However, it must be noted that since no other language is available in Naver aside from Korean, businesses may opt to collaborate with a native to help create their blogs.
Sign up for a Naver Account
Create a Naver account to access the Naver Blog service. You may also use your account to access Naver's other unique services such as KnowledgeiN and Google Café, which may come in handy.
First, go to http://www.naver.com/ and click on the sign-up button.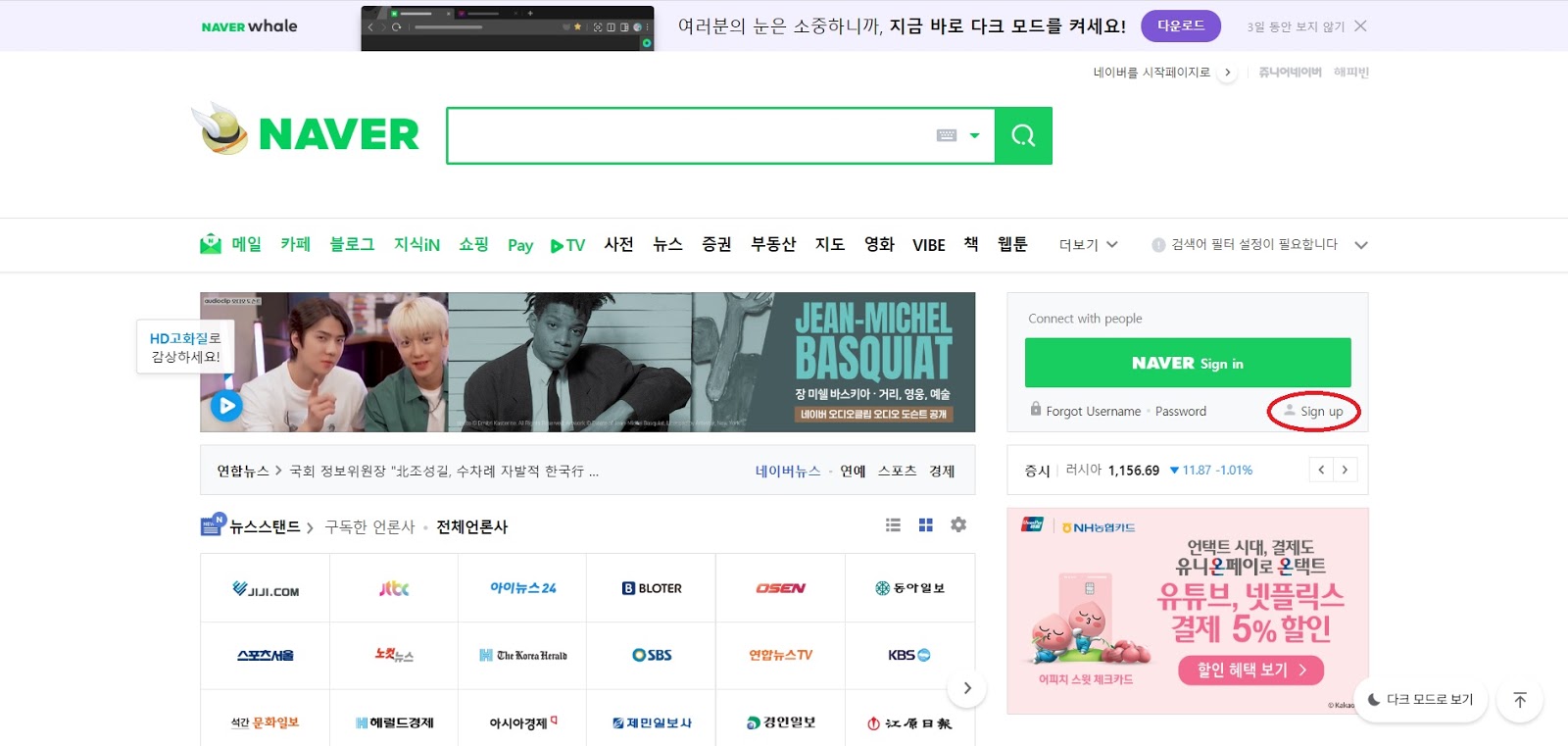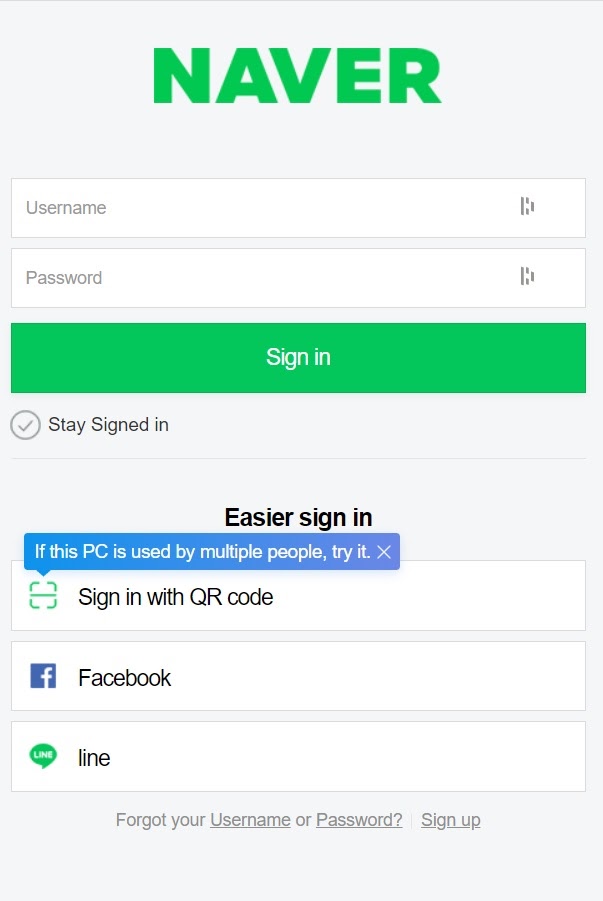 Create a blog
Once signed in, you can now start writing blogs. To do this, click the 블로그 (blog) button on the Naver homepage.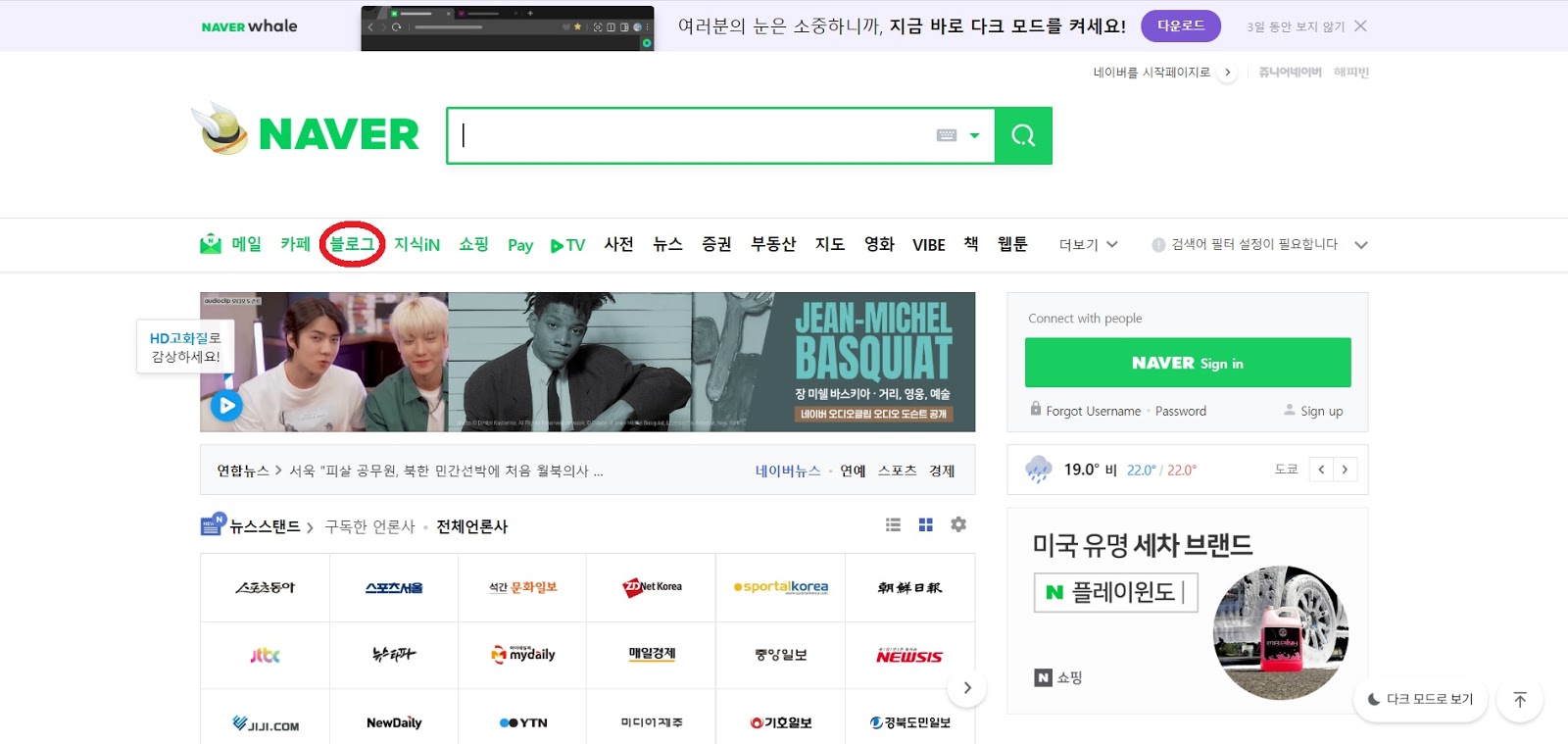 Then, click 글쓰기 (writing a post) button on the upper right side of the page.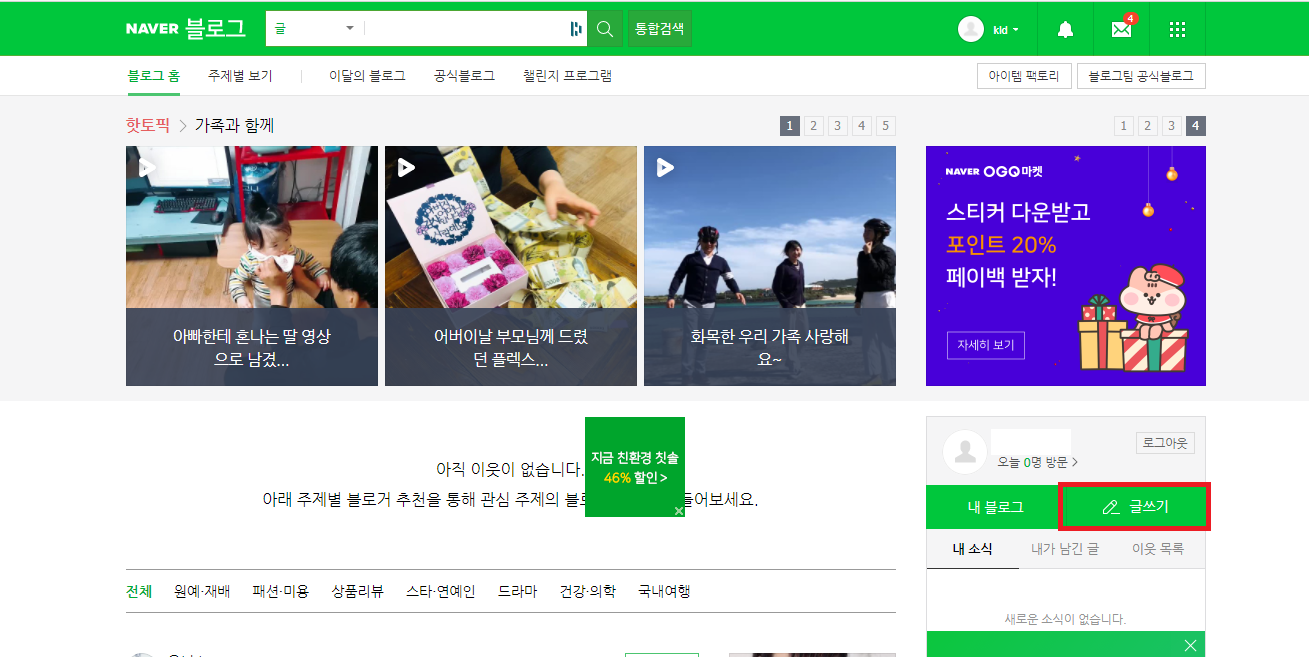 There are a couple of important aspects to consider when writing a Naver Blog. These include the title, body, topic, and tags, which when applied correctly, will effectively reach both the target and prospective audiences. As mentioned before, Naver Blogs can only be written in Hangul, so if you are not fluent in the Korean language, you may seek the help of a native professional content creator.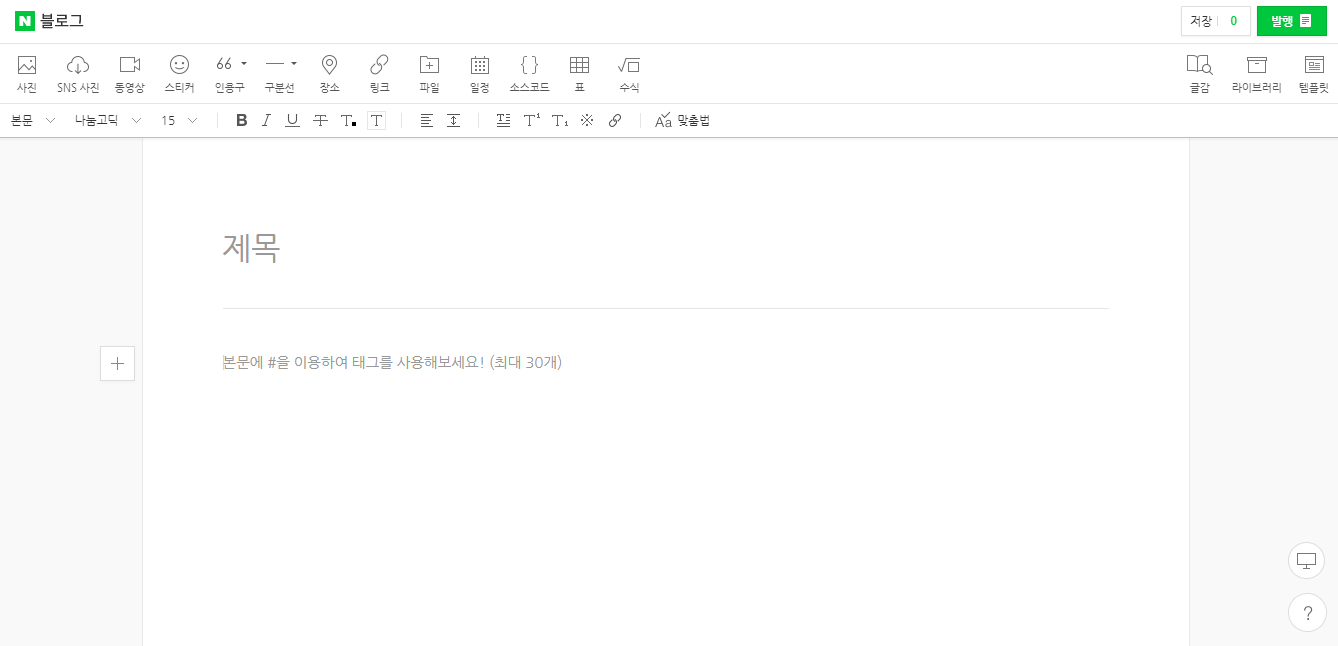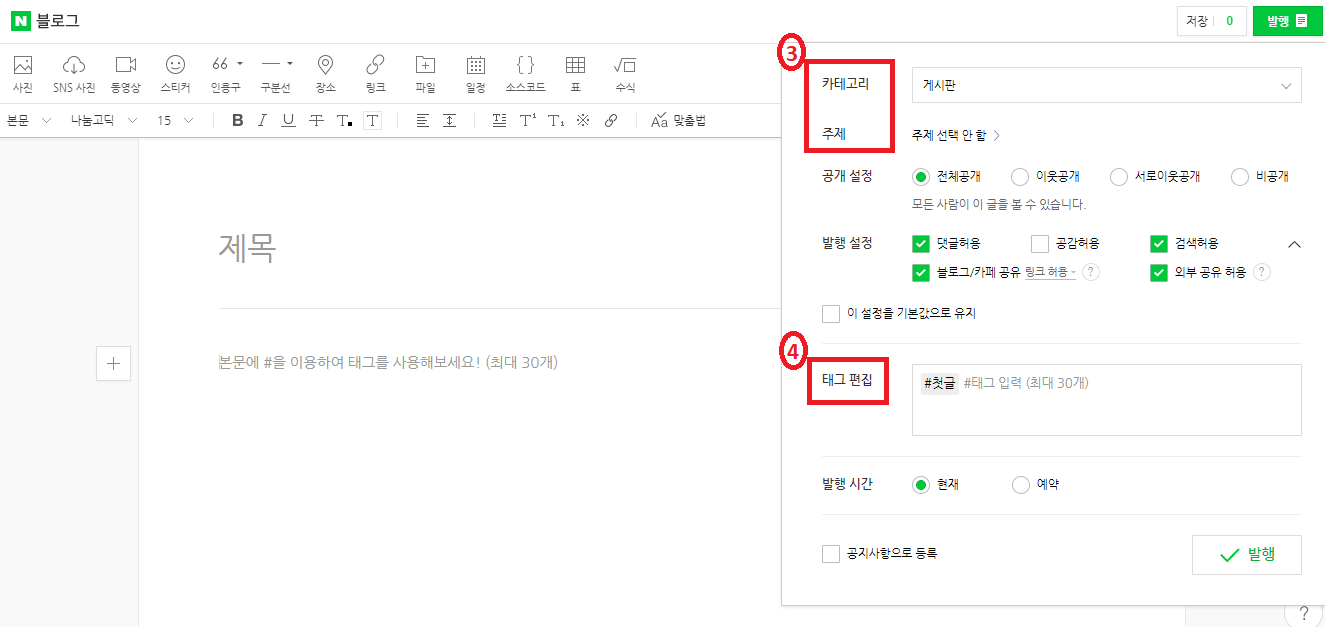 Title
Your title should be tailored to your target audience's interests. Make sure to include relevant keywords that will immediately show how its content will be valuable, entertaining, or educational to your readers.
Body
Naver blogs are typically written in a conversational style with short paragraphs and with plenty of images to maximize its visual appeal to South Korean users. However, Naver has specific rules when it comes to using images, which include:
Using descriptive file names and captions;
Checking your main image to ensure blog thumbnail is displayed;
Image size should exceed 40x40px for Naver Blogs and 150x150px for external blogs;

Image should not be too long or too flat;
External blogs should have the image and the entire post content in the blog's RSS – this is because external blogs are crawled based on their RSS and having just a snippet of the RSS does not allow images to be found;
Using the same image in different posts will not receive a penalty;
Number of images has no direct relevance to rankings;
Higher resolution images are preferred;
and
Avoiding images with heavy promotional content, repetitive and irrelevant text, and those that are irrelevant to the content.
Topic/Categories
Naver has its own algorithm called C-Rank that measures the authority and quality of blogs, and also cafes and Q&A posts. Because C-Rank displays results based on the topic matching the keyword, it is more likely for a blog specializing in a specific topic to rank higher in the search results than a blog that doesn't have a focus topic. Thus, it is crucial to choose a specific topic from Naver's topic categories that best suit the content of your blog.
Tags
Add tags about specific topics related to your blog, so bear in mind your target audience's goals and search intent.
Additional: In-post Links
When necessary, in-post links should also be included into your blog post. However, be wary of adding too much, which can get you caught in Naver's spam filter. These may be in the form of clickbaits, links to illegal/spam sites, excessive and repetitive links, and using the same link in multiple posts without it ever being relevant to the blog's content.
For promotional content, use Naver Blog's customization features to add the links to your website. You can also increase the authority of your blog by adding your website's link to your official blog, which can also make your blog as the sitelink on the website search results.
What is an "Official" Blog?


Source: https://section.blog.naver.com/OfficialBlog.nhn?currentPage=1
Verifying an account helps in providing a sense of credibility and quality to your content, which is an important goal to establish loyalty and trust among your consumers. In Naver Blog, companies may do so through applying for "official blog." Blogs of organizations, companies, and businesses in a specific field will be assessed by Naver to check whether they operate within the Naver standards. When all the criteria have been met, the official emblem for an official blog will be displayed beside the account name.
The prerequisites for applying are as follows:
Must have at least one article written in full in the past year.
For the same entity operated by the same organization / company / organization, only one representative account is allowed to formulate.
The blog's alias (nickname) must use the official name of the target.
Must not violate the Blog Operating Principles and Official Application Limit Standards.
Must register your profile photo and blog app cover photo.
For more information, such as the various criteria required, visit https://help.naver.com/support/contents/contents.help?serviceNo=520&categoryNo=17501&_blog_official_official10
Line Friends
Utilizing the power of Naver Blog, Line Friends posts weekly blogs and press releases filled with many images and GIFs, succinct descriptions and short paragraphs, and titles that show how its contents can be immediately useful and entertaining to readers.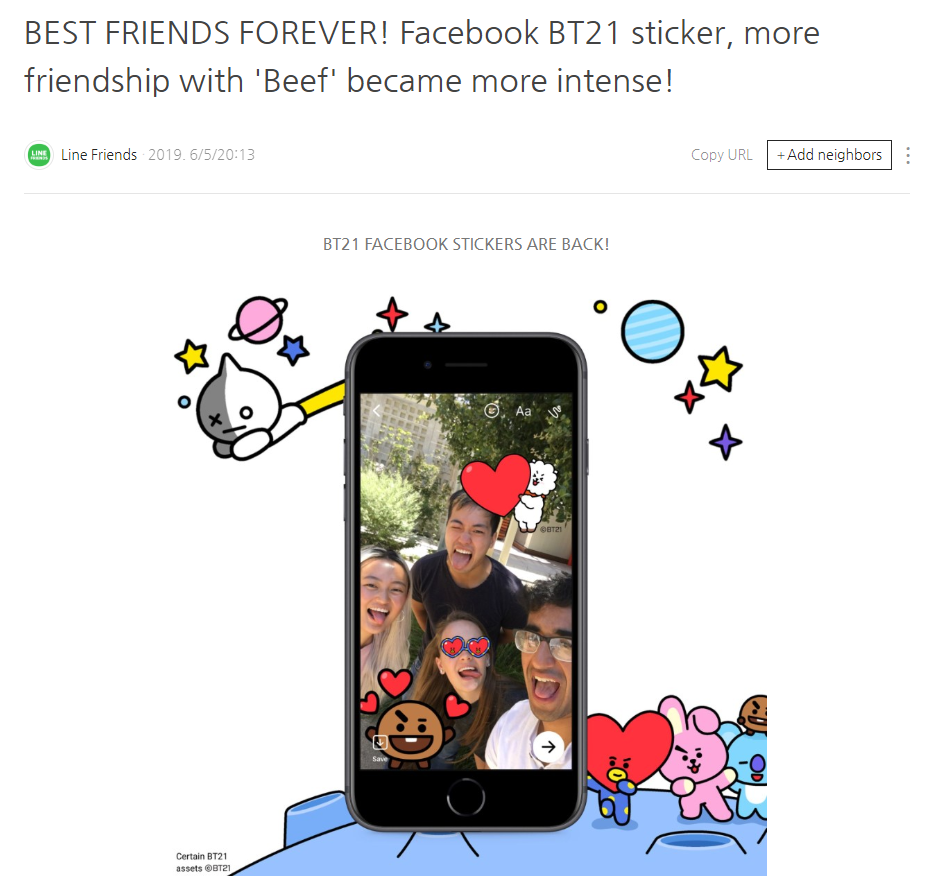 Source: http://blog.naver.com/PostView.nhn?blogId=linefriends_global&logNo=221555299265&redirect=Dlog
Summary
Naver Blog is a crucial platform for businesses looking to penetrate the South Korean Market. Posting regularly is a must; however, businesses should always prioritize quality over quantity when posting blog posts. From title to tags, blogs must immediately show how its content is valuable, entertaining, or educational to your target audience, so avoid constantly posting purely promotional blog posts.
In creating blog content that will most appeal to your South Korean audience, make sure to split text into short but concise paragraphs and to include lots of images to make them visually stimulating.
To conclude, utilizing services such as Naver Blog is a must in order to fully optimize Naver. Even with a limited budget or being without the means to be active on all of Naver's services, it's best to create a Naver Blog account to get you started on the right track towards reaching the South Korean audience.
Contact us today at Info Cubic Japan to learn more about Naver Blog and how businesses can utilize it in their strategies.