One of the biggest marketing trends in this age of digitalization rides on the prevalence of social media influencers. Thanks to the accessibility of social media, these influencers are not only exclusive to celebrities. With the right content and audience, literally anyone can have a huge, loyal fanbase with just as much influence as a Hollywood celebrity – and maybe even more.
As people become accustomed to the use of technology in their daily lives, they also become more particular with the products and services they want. Additionally, the constant influx of online content further shortens their attention spans. Brands must now take on the challenge of creating content that stands out and communicates on a personal level with their target audience. With the right social media influencer, brands can effectively deliver the value of their campaigns and achieve fantastic results.
In South Korea, businesses have quickly integrated this trend into their social media campaigns. The country places third for the largest social media penetration rate in the world at 87%. With the younger generation spending more time on social media platforms, the Korean online landscape can definitely offer vital insights into the unique function and power of influencer marketing.
This article will discuss the status of influencer marketing in Korea, particularly its most popular social media platforms and influencers, and ways on how to reach them.
Popular Korean Influencer Platforms
Following the colossal success of Hallyu, businesses have now turned to influencers to deliver the value of their campaigns to the South Korean market. These influencers range from KPop stars to beauty gurus, a trend that both large corporations and small businesses have quickly caught on. Thus, to reach Korean consumers, it is important to pinpoint its biggest social platforms in the country.
Here are the top social channels in Korea that digital marketers must focus their influencer-driven strategies on.
Youtube
For watching video content, Youtube is indisputably the go-to platform for South Koreans, particularly among teenagers. A report by digital marketing firm Wiseapp revealed that Youtube has nearly 34 million Android users in 2019.  Between  2018 and 2019, Youtube accumulated a 6% increase in Android users . It is also important to note that Korea recorded the highest internet usage globally at 98%. As such, Youtube is the most used app in the country, followed by KakaoTalk.
In September 2020, the most viewed Youtube channels in Korea belong to the entertainment and music categories, with SMTown  being the most popular having around 15.8 billion views. It was also found out that these channels were typically run by big music labels or broadcasting companies, such as SM Town and KBS World TV. "People" is the next category with the most channels, which includes themes related to kids, mukbangs (where Youtubers eat large amounts of food while talking with their audience), and pets.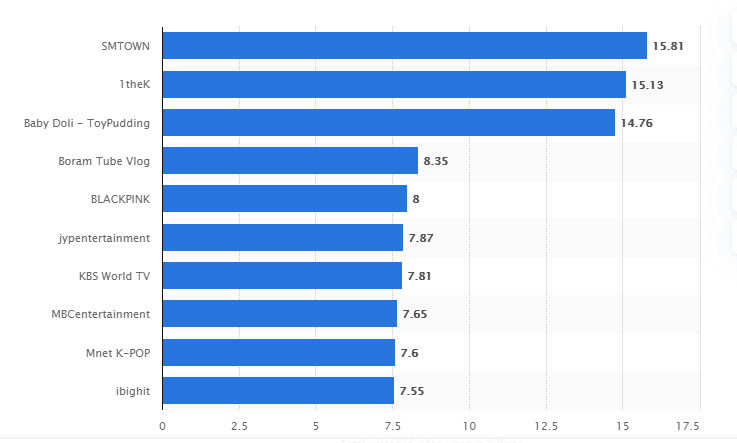 Source: https://www.statista.com/statistics/983124/south-korea-leading-youtube-channel-by-views/
The bulk of influencer-based content in Youtube comes from people's passion for toys, food, and the fashion and beauty industries who have long since realized the scale of influence of internet celebrities. As such, social media influencers are posed to be the next big thing for retail marketing.
Galleria Department Store, operated by Hanwha Galleria Co., is considered as one of the most active retailers working with YouTube influencers. To promote cosmetics from international brand Tom Ford, the store collaborated with beauty influencer Sangahtube who currently has over 190,000 subscribers. According to officials, the release of online content on the vlogger's social media channels resulted in a 55 percent on-year increase of sales of Tom Ford beauty products on its online mall.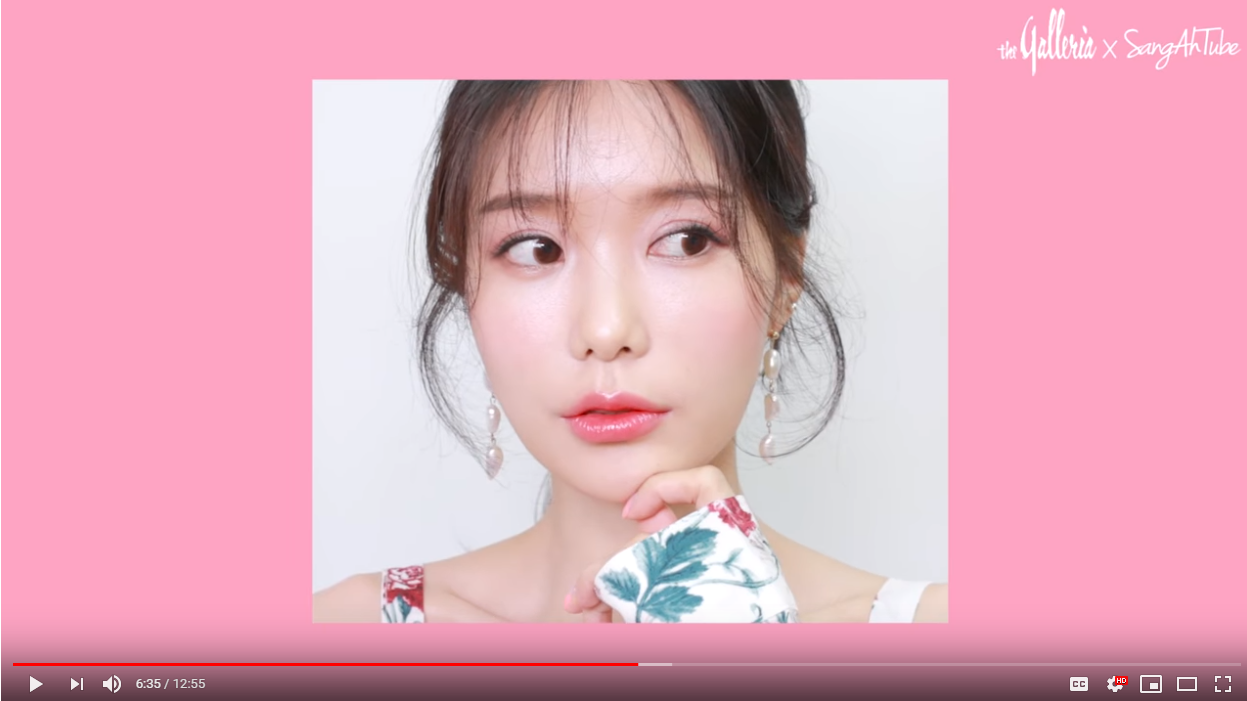 Source: https://www.youtube.com/watch?v=As7-5nP9k9s
Facebook
Social networking giant Facebook is also huge in Korea, with over 54% of South Koreans using the platform actively. As of January this year, it is the third most-used social network service in Korea, which also makes it a potent channel for influencer marketing strategies. However, influencer marketing on Facebook is different compared to other social popular platforms in Korea. Unlike with Youtube or Instagram, influencer marketing on Facebook takes the form of branded contents rather than individual influencers.
A  majority of Korean users on Facebook are ages 18 years old and above . However, they are the most popular option for users in their late 20s or 30s, with 57.6% of the ad audience comprising males. Therefore, digital marketers must focus their strategies onto the younger audience when utilizing Facebook, especially considering that Koreans spent 4.5 billion minutes on the platform in 2019. It might also be helpful to note that many of these users also use Instagram heavily.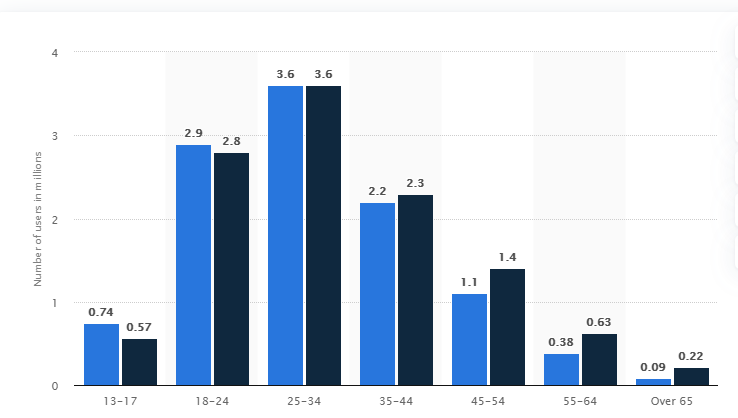 Source: https://www.statista.com/statistics/1011298/south-korea-number-facebook-users-by-age-gender/
Korean Ginseng Corporation (KGC), a popular brand of ginseng in Korea, wanted to break away from the idea of health food being for older people, and promote it to a younger audience aged 20-30 years old. To do this, they put much of their efforts into mobile Facebook ads. First, KGC enlisted popular actor Gwang-yeol Jeon in two series of videos titled the "Cheering Edition" and the "Club Edition", which featured fun and energetic stories. The company then maximized the campaign's performance through optimizing their video ads for mobile, which were 60 seconds long and presented in a 1:1 format with subtitles. Those who had watched the main video ad campaign were then targeted for a second round of ads encouraging purchase.
After the main video ad campaign, the company retargeted people who had watched the earlier videos and showed them the second round of ads that encouraged purchase, which included offers like "Share this video to get the Gwang-yeol Jeon emoji." Towards the end of the campaign, the results showed explosive reactions from the target audience. Overall, it had racked 13.9-point increase in ad recall, 2.4-point increase in purchase intent, and a 3.8-point increase in brand awareness.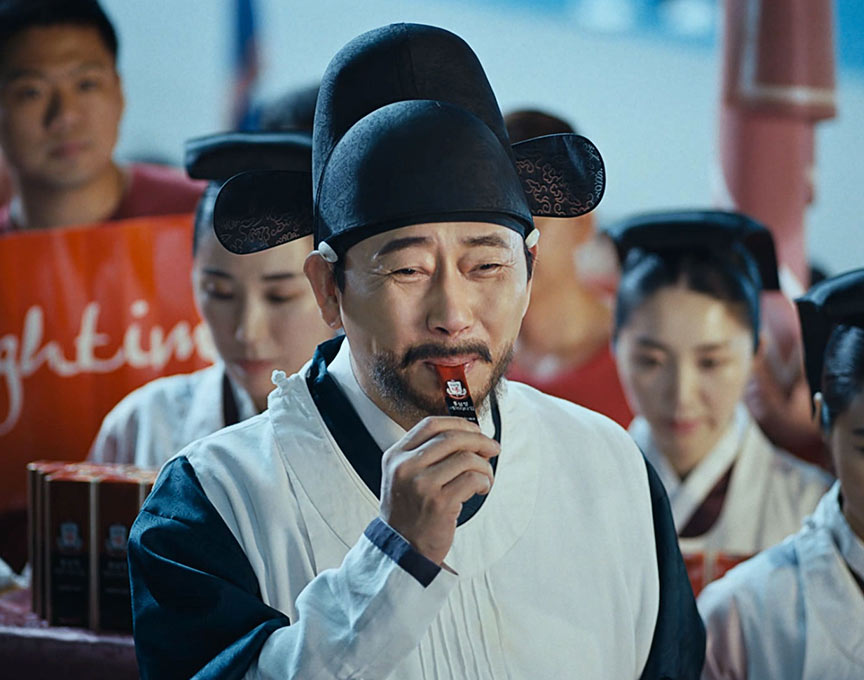 Source: https://www.facebook.com/business/success/korea-ginseng-corp
Instagram
Sharing photos is an important part of the Korean online social landscape. This might be why Instagram is one of the most powerful social networking sites in South Korea, with an increasing user-base year-on-year. 53% of Korean users are on the platform, with men and women ages 25s or 34s as its core users. Most importantly, it is a great source of macro and micro influencers in Korea.
Currently, there are 3 types of Instagram marketing campaigns in Korea. These are real product reviews, such as cosmetics or clothes, app or service, or event promotion, which will be featured as creative content on the influencers profile. With the rising number of diverse influencers on the platform, digital marketers can find the perfect influencer to fit their company and campaign values.
 Influencer platforms in Korea claim to have over thousands of them: Mediance (28,000), Marketit (19,000) and InXmedia (35,000). However, brands collaborate with an influencer solely based on their following. If the influencer effectively reflects the company's value and campaign message, then even a micro-influencer with a little over 1,000 followers can bring the most fruitful results.
To increase awareness and engagement in its priority markets, including South Korea, vodka brand Absolut launched the campaign #AbsolutNights through collaborating with influencers. The brand ambassadors were asked to capture a moment from one of their #AbsolutNights and share online what made their experience an Absolut Night. In Korea, 12 posts were distributed in over 17 weeks, which only had a 2.27% engagement. However, it had over a 361,000 reach and a 4.1% average engagement on Instagram.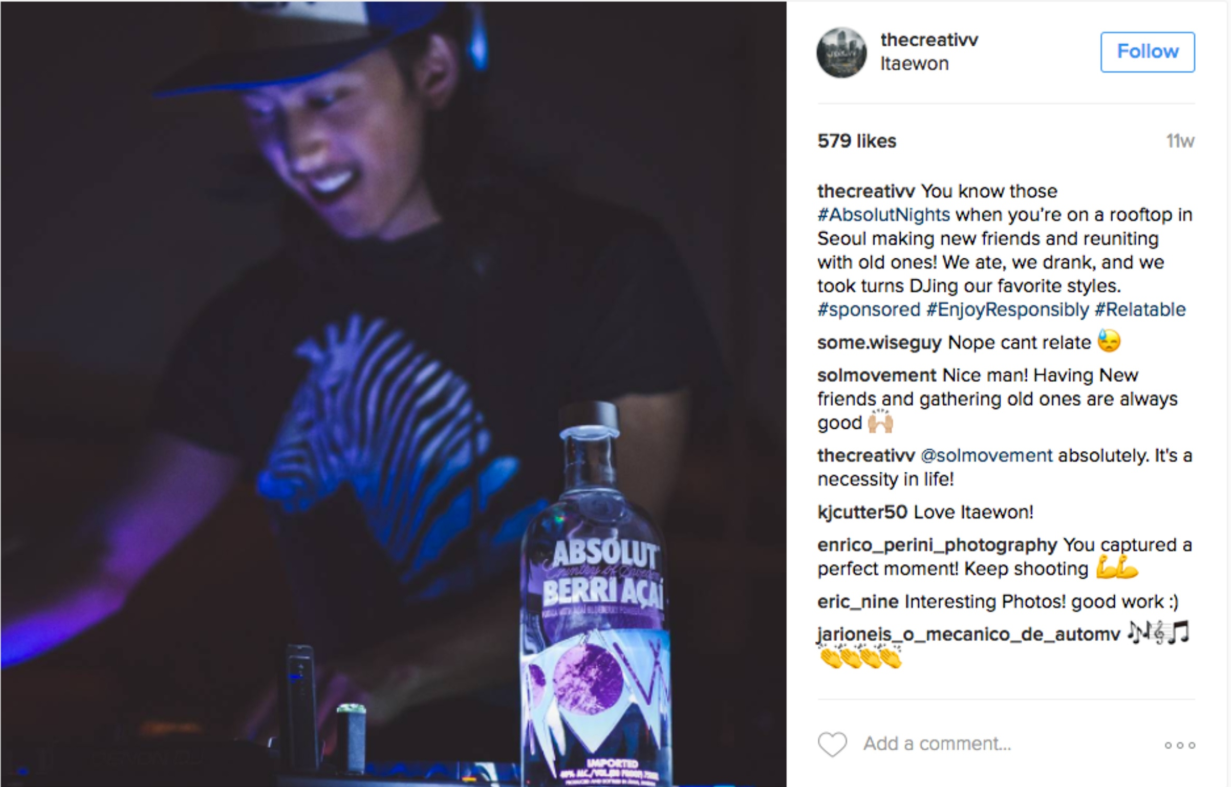 Popular Korean Influencers
Influencers in the Korean online scene are rising fast. With tens of thousands of influencers right now in Korea, digital marketers have more chances of finding the perfect one to represent their campaigns. To get you started, here are some of the most popular macro and micro influencers in Korea.
Pony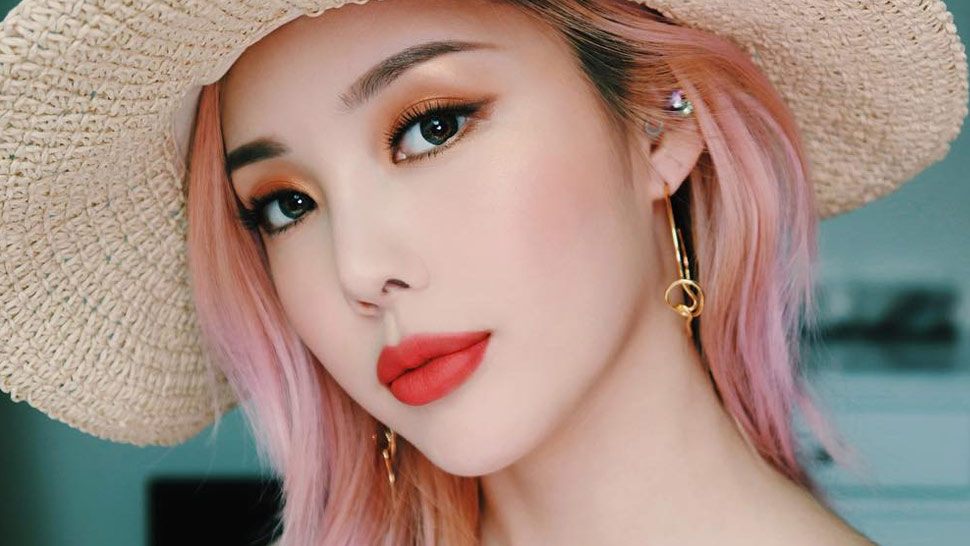 Born Park Hye-Min, Pony is considered one of the most popular make-up artists and vloggers in Korea, and all over the world. Taking her hobby of publishing makeup videos on Youtube led her to be approached by publishers, where she then wrote her first book about makeup tips. Since then, she has made her way as one of the most successful Internet celebrities today, with over 5.75 million subscribers on Youtube and 7.1 million followers on Instagram. She has collaborated with famous makeup brands like Etude House, Shu Uemura and Dior and even launched her own makeup collection. Pony is also making her way into the international scene, with fashion magazine Harper's Bazaar releasing a video feature on her skincare regimen on Youtube just last year. The video has since accumulated 4.9 million views.
Park Sora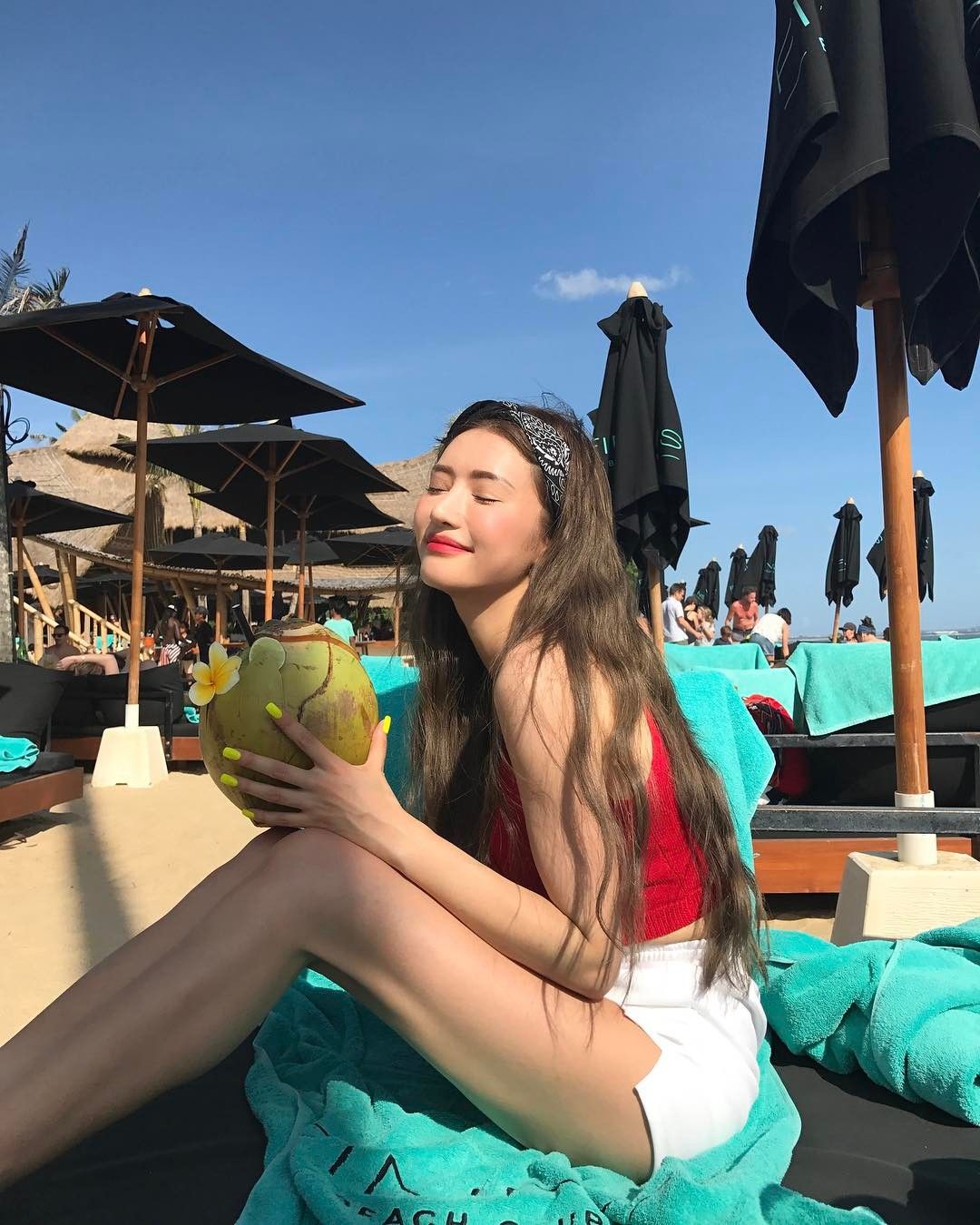 In Korea, an ulzzang or "best face" is one of the most common influencers. Not only are they very attractive; they also hold powerful social media presences that hundreds of thousands of users subscribe to. Park Sora is considered as such. A model for fashion brand Style Nanda and ambassador for Korean make-up brand 3CE, she is one of the most popular faces in Korea. Sora has currently nearly 1 million followers on Instagram. At the rate it's increasing, it's safe to say that she'll hit the million mark soon.
Soonghun Jang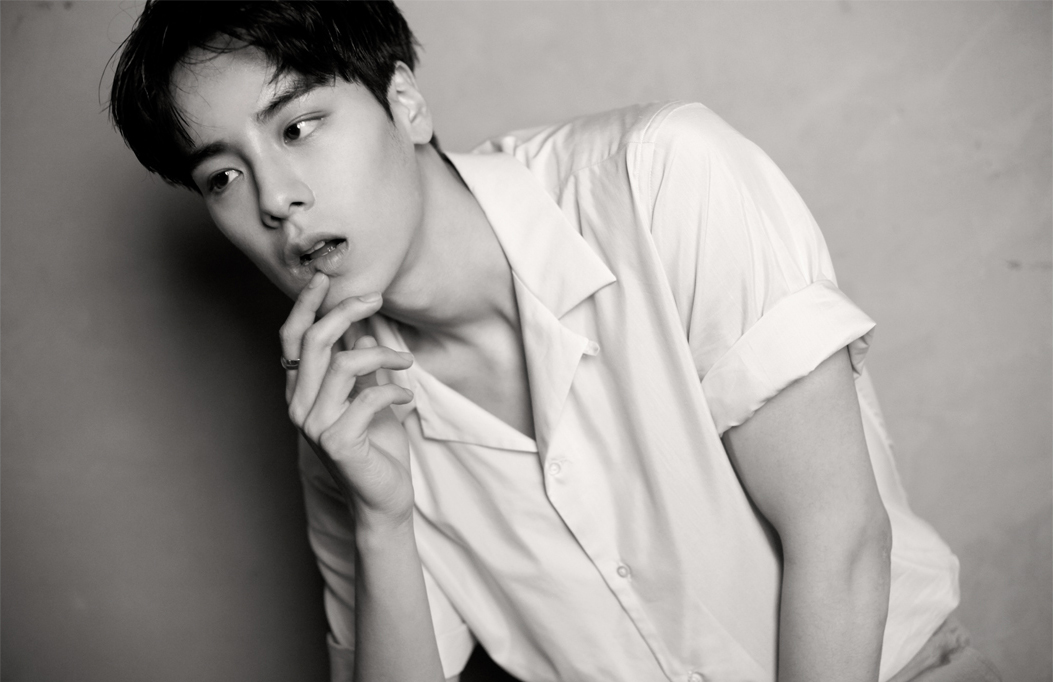 Another ulzzang, Soonghun Jang went viral due to his good looks, which also earned him the nickname Jang "Handsome Tutor" while studying electrical engineering at Chung-Ang University. With over 200,000 Instagram followers this year He was featured in Vogue UK and US, and now works as a model and is signed to ESteem, Korea's top modeling agency.
Minkyung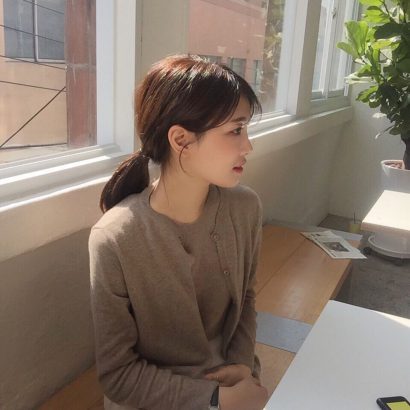 Even with a limited budget, there are still many opportunities to collaborate with influencers. Micro-influencers, such as Minkyung, or @iammingki in her IG handle, can help brands achieve success with their campaigns. With nearly 4,000 followers, Minkyung has made her way as a successful micro-influencer on Instagram. She is considered as one of the more underrated micro-influencers on the platform with an increasing following. Similar to other influencers, she captures her audience's attention through sharing snippets of her life in pleasing aesthetic, while also giving out beauty product recommendations.
How to Get in Touch with Korean Influencers?
Even with the rising number of Korean influencers, they are still relatively easy to get in touch with. For celebrities or Youtubers, brands can contact them through their management agencies or MCNs. Instagram influencers and other influencers without agencies, on the other hand, can be approached directly or through influencer marketing platforms. Here some local marketing platforms that can help brands collaborate with the best influencer for their campaigns.
Marketit
Marketit is an influencer marketing platform with a database of around 20,000 influencers. Aside from age, gender, number of followers, and posting categories, the platform also displays to advertisers an influencer's followers who categorize as hard, normal fans, public or bot traffic with the number of followers plus average engagement rate. On top of the influencer's posting price, Marketit charges an additional 20%.
Mediance
Mediance is also another Instagram marketing platform, but very nearly function as an agency. With a 29,000 influencer database, they filter and recruit influencers for advertisers, who then simply select those that will best fit their campaigns. Their services are mixed depending on the advertiser's goal and budget, charging 20-30% for the service fee.
InXmedia
For digital marketers looking to promote events in Seoul, they have graphic designers and content creator influencers. Their price is 3-4% lower than other competitors in the market.The platform is relatively new, but it already has around 35,000 Instagram influencers, 1,400 YouTube creators, and 5,000 local bloggers  in its database.
Summary
Influencer marketing is arguably the most successful strategy in Korea right now. For digital marketers looking to penetrate the Korean market, these strategies are often needed to achieve the most success in their campaigns. Compared to that in the West, influencer marketing in Korea has its own world and unique culture. Aside from relatability and authenticity, Korean users also give much importance toward the aesthetic value of influencers' posts, which might explain why a lot of influencers are not celebrities but ordinary people-turned-models. Additionally, influencer marketing campaigns launched by fashion and beauty industries have seen a positive response from the Korean audience, although as established by the Korean Ginseng Corporation, it is not limited to this.
For more information about Korean Influencer Marketing, contact us at Info Cubic Japan today.