As another year goes by, people residing in Japan are once again faced with the two largest annual events – Christmas and New Year — which are celebrated in an entirely different way by the average Japanese family.
This article will discuss how the Japanese view Christmas and New Year, as well as the traditions they usually follow during these holidays.
Have Yourself a Merry Japanese Christmas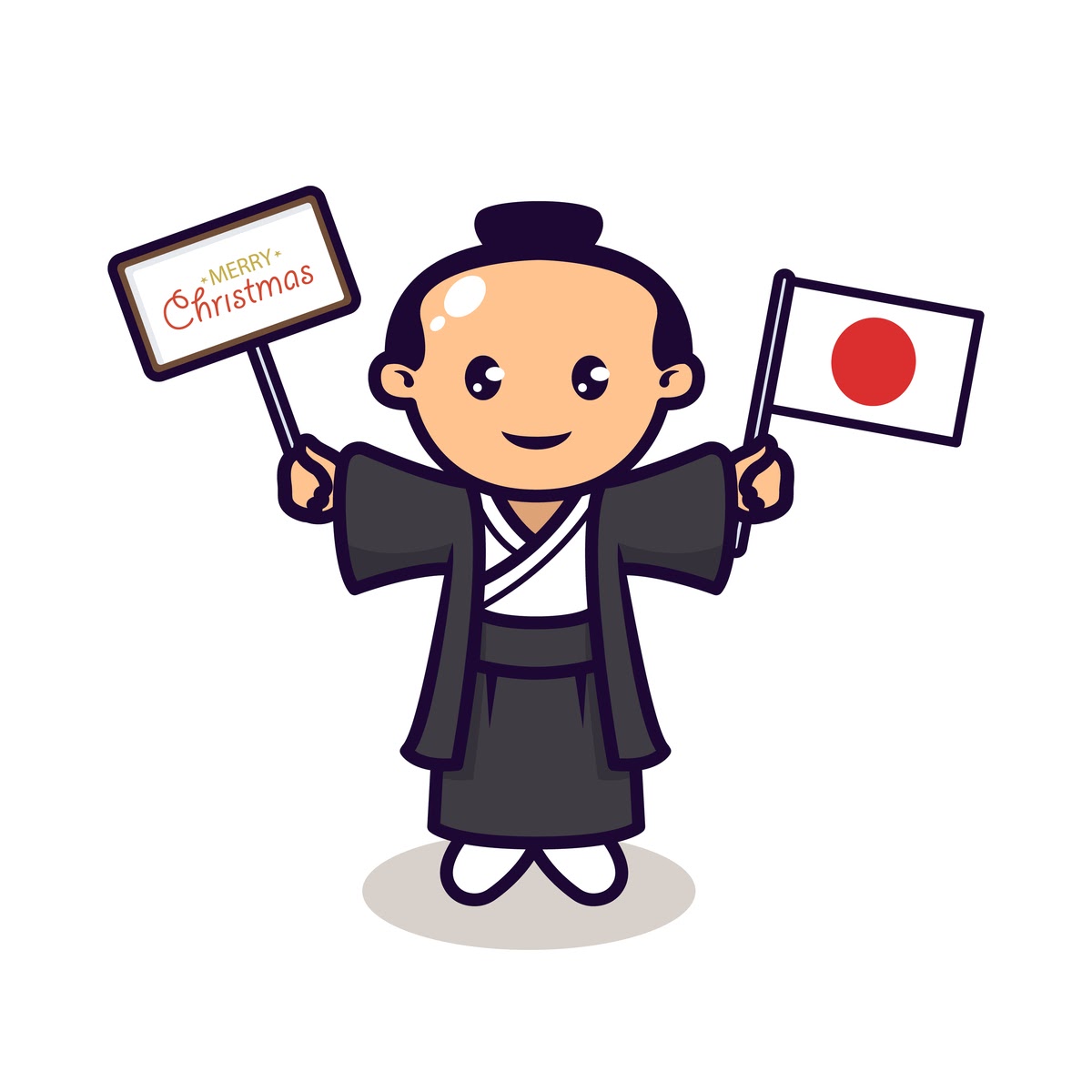 In Japan, Christmas is the season for friends and couples to enjoy parties, make plans to meet up for dinner, and celebrate as much as they can. On the other hand, New Year is the time when all members of the family gather together, visit the temple, and welcome the first day of January with food and drinks.
Christmas has only been celebrated across Japan in recent times. As a matter of fact, it's still not seen as a religious holiday or celebration since there are not many Christians in Japan. However, there are several western customs that have been adopted by the Japanese and have since become popular, such as sending and receiving Christmas cards and presents. Same as other western practices, Christmas has been slightly modified, tweaked, and adjusted into something uniquely Japanese. However, this does not mean that a Japanese Christmas is any less fun or meaningful, just a little different from what a foreigner might be used to.
Love (and Christmas) Is All Around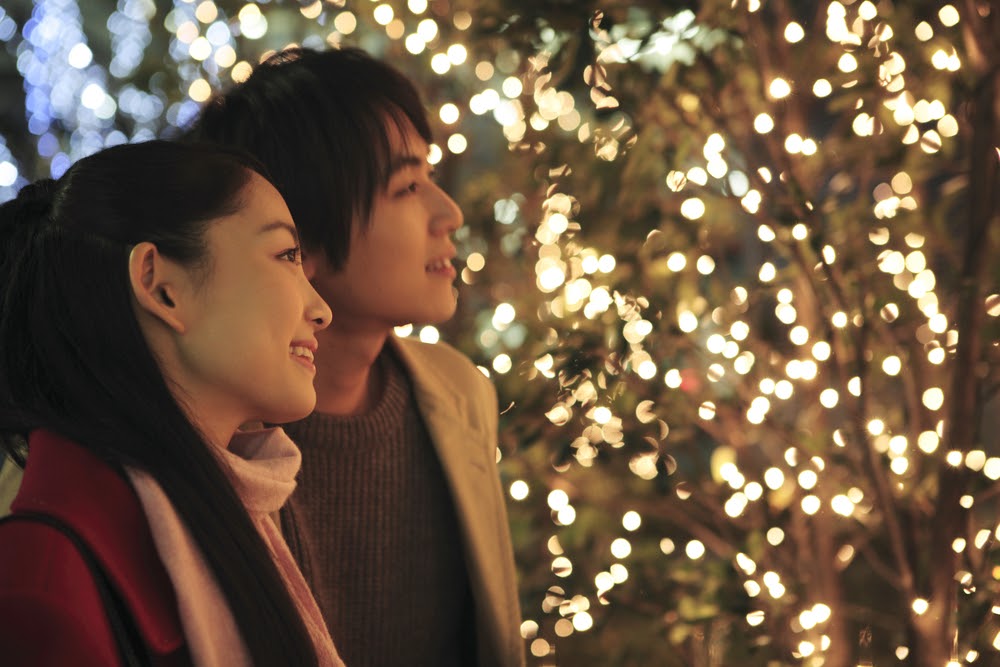 Across the globe, a traditional Christmas celebration focuses on one's family. However, in Japan, it's cozying up with your significant other. It is considered the most romantic day of the year, kind of like a Japanese version of Valentine's Day. Most restaurants are fully booked to their maximum capacity, and shopping malls are decked with beautiful festive lights as couples wine, dine and take romantic strolls before ending up at a nice hotel for the night. For single men and women, it's also the best time of the year to look for a partner, since it will be more likely for them to get a date in the weeks leading up to Christmas, when everyone is trying to find The One just in time for the big day.
Be Dazzled by Illuminations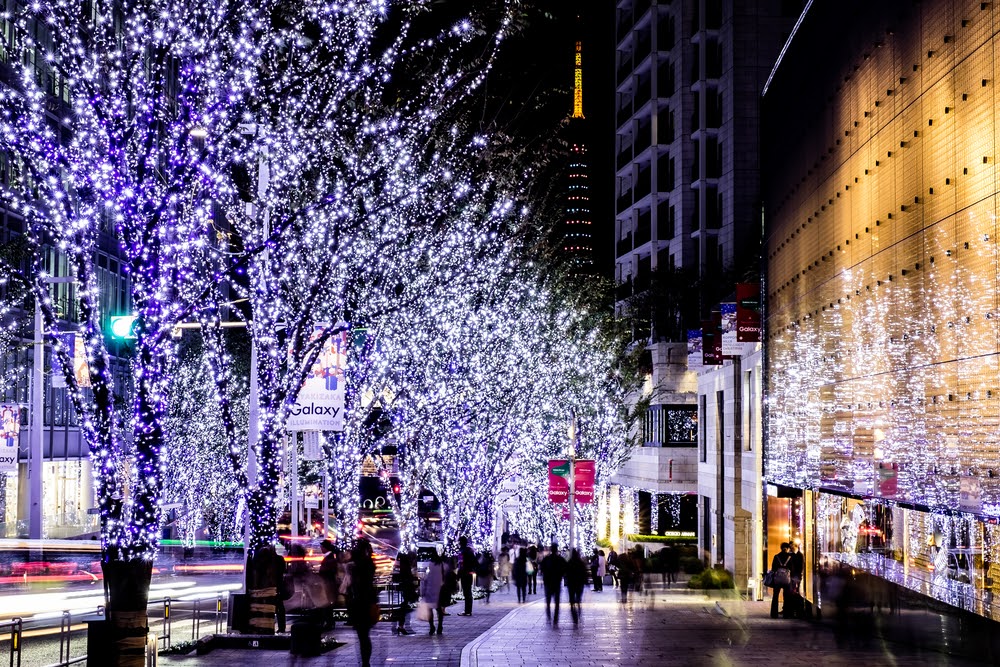 See pretty and dazzling lights everywhere as the whole country goes crazy for "illuminations" – seasonal Christmas light-up events that range from minor street decorations to remarkable audiovisual and projection mapping spectaculars. There are plenty of these illuminations taking place across the whole country, from late November all the way up to Valentine's Day. Theme parks, shops, and malls are bedecked with beautiful lights and themed decorations. High-class streets like Ginza, Roppongi, and Omotesando are also totally breathtaking during this time of year. It is indeed a great opportunity to take a stroll and enjoy the atmosphere.
KFC for Christmas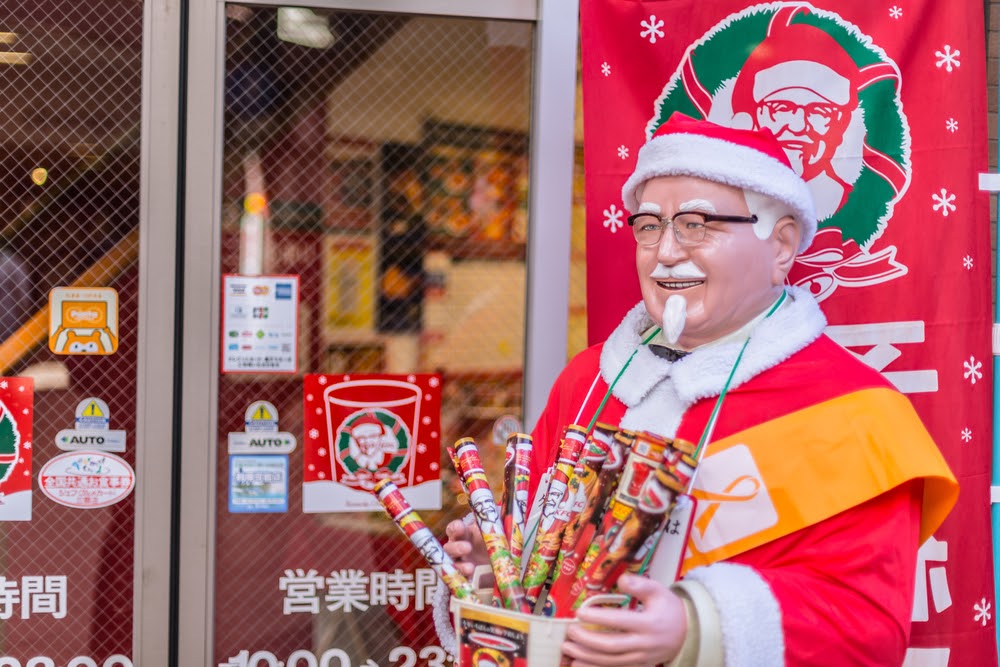 Looking for a meal that truly captures the Japanese spirit of Christmas? There is only one place to go: Kentucky Fried Chicken! This custom during Christmas Eve is one of the things which make a Japanese Christmas unique. The history behind this practice goes back to the 1970s. After noting a group of foreigners choosing to have their Christmas dinner at KFC in the absence of the traditional turkey, one of the KFC executives decided to push an aggressive marketing campaign revolving around Christmas. Thus, in the Christmas of 1974, the "Kentucky for Christmas" campaign proved to be a massive success. At present, it is a fundamental part of the Christmas tradition in Japan. It is so popular that customers have to place an order more than a month in advance for some items on the Christmas menu, or endure a six-hour queue on the actual day.
All I Want for Christmas is Cake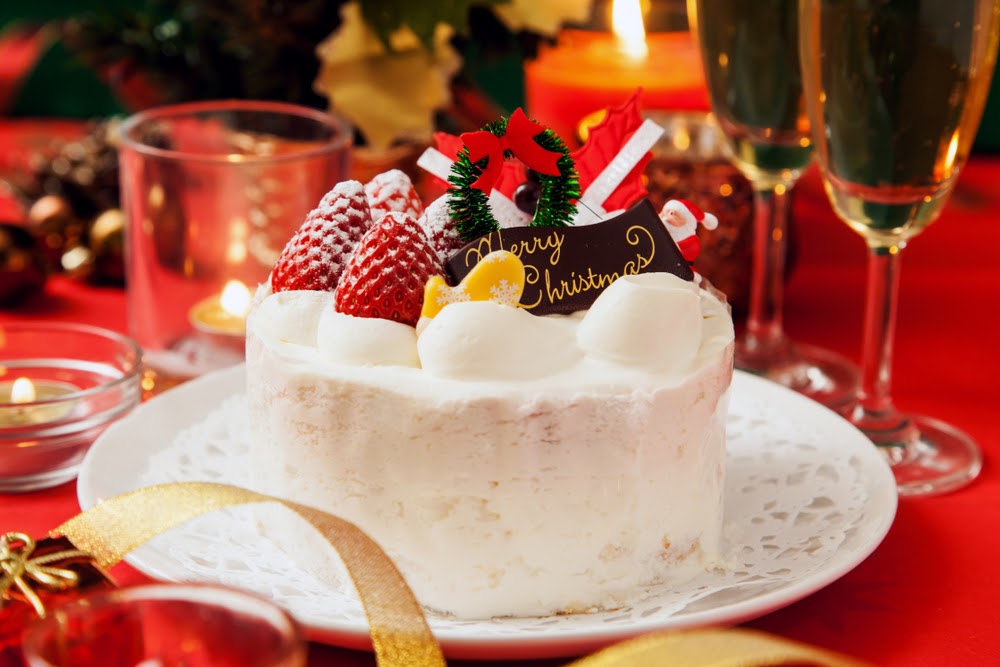 After having delicious fried chicken, the Japanese like to complete the meal with mouthwatering servings of strawberry shortcake, or any kind of cake for that matter. The urgency to purchase cakes means Christmas season is a favorable time for the sweets industry like Valentine's Day and White Day.
Traditional Japanese New Year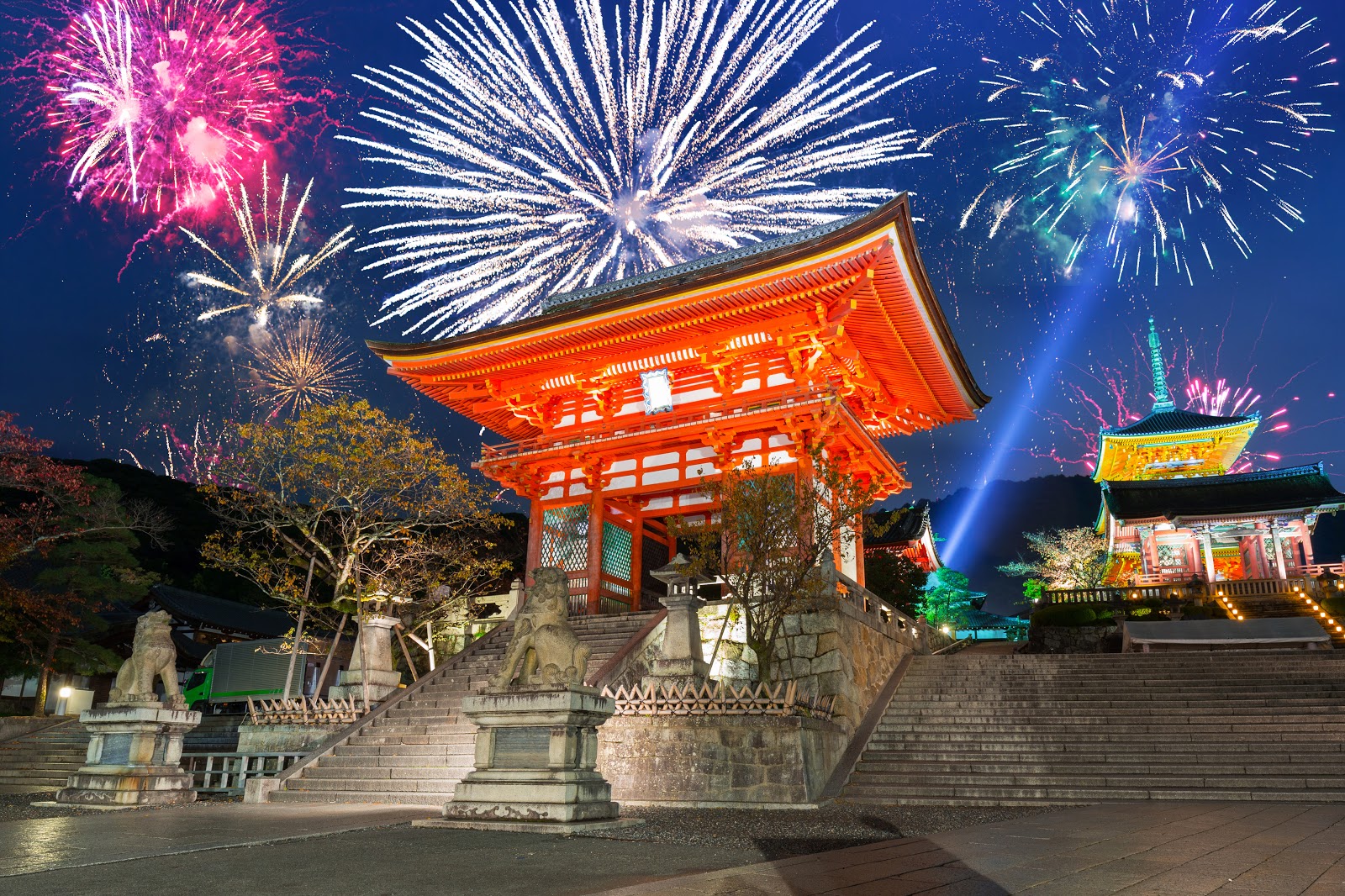 The most important holiday in Japan, New Year, is a time when most businesses take the time off from January 1 to January 3 and families usually get together to spend the holiday. In Japanese tradition, there are two different words to refer to New Year celebrations and the New Year's Day itself. The celebration of Japanese New Year is called shogatsu, while the actual day of the New Year is called gantan. The customs are a combination of Shinto, Buddhist, and modern practices. A lot of preparation is involved in the two-week celebration, and it is preferable that no one should work on New Year's day; thus, many non-essential services are closed. It's a day to enjoy and be grateful, not to be hectic or restless.
"Spring Cleaning" in December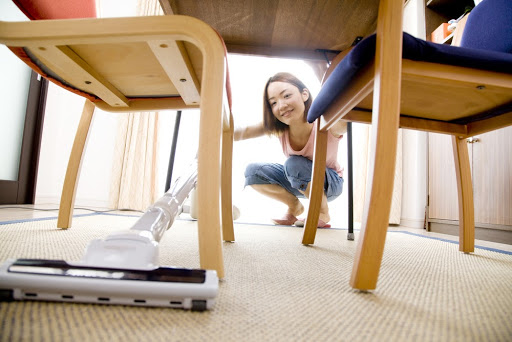 Even before the new year, Japanese homes are being prepped by thorough cleaning. This is usually done in late December. This custom traditionally includes beating out the dirt from the tatami mats and goes further to a full cleaning and even disposal of damaged furniture and other household items. This stems from the idea of getting rid of last year's dust and grime so that they will not be carried into the new year.
Out with the Old, In with the New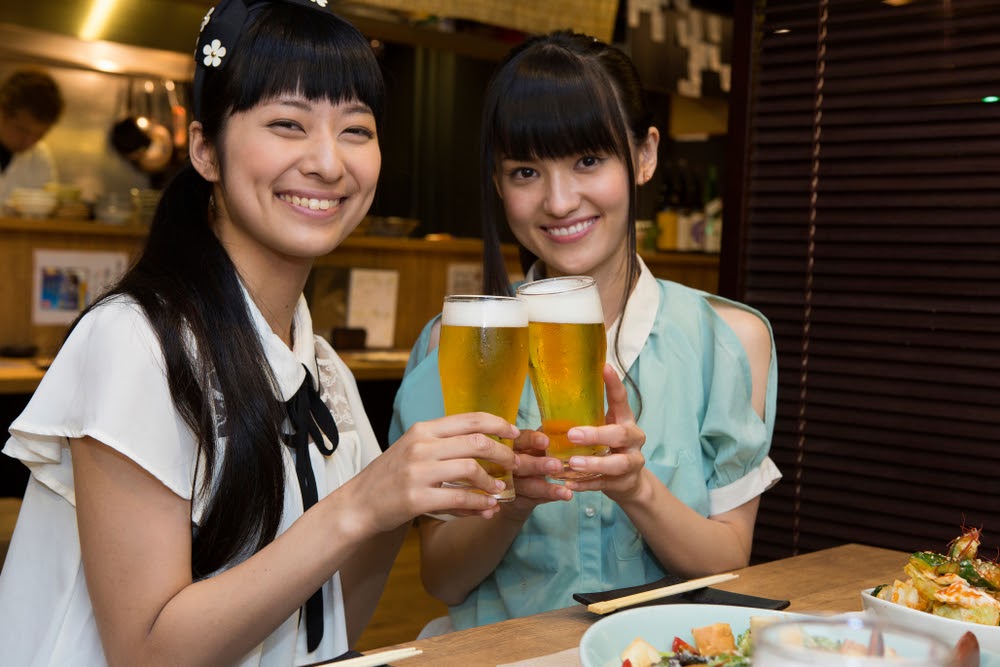 In Japan, each year that comes is traditionally regarded as completely separate, with every new year providing a new beginning. Accordingly, all obligations are supposed to be accomplished by the end of the year while bonenkai parties are celebrated with the objective of leaving the previous year's worries and troubles behind. These parties are usually held with friends or colleagues in order to drink, be merry as well as to "forget the past year". The bonenkai season typically begins around the start of December, and intoxicated people, commonly middle-aged men, can be seen on streets and trains on all nights of the week instead of just Fridays and Saturdays.
After the turn of the New Year, festivities will have not ended yet as friends and co-workers gather once again for the shinnenkai, a celebration of the beginning of the new year. During this time of year, it can be difficult to get a spot at izakaya-style restaurants due to the huge number of bonenkai and shinnenkai parties being held.
A New Year's Card for You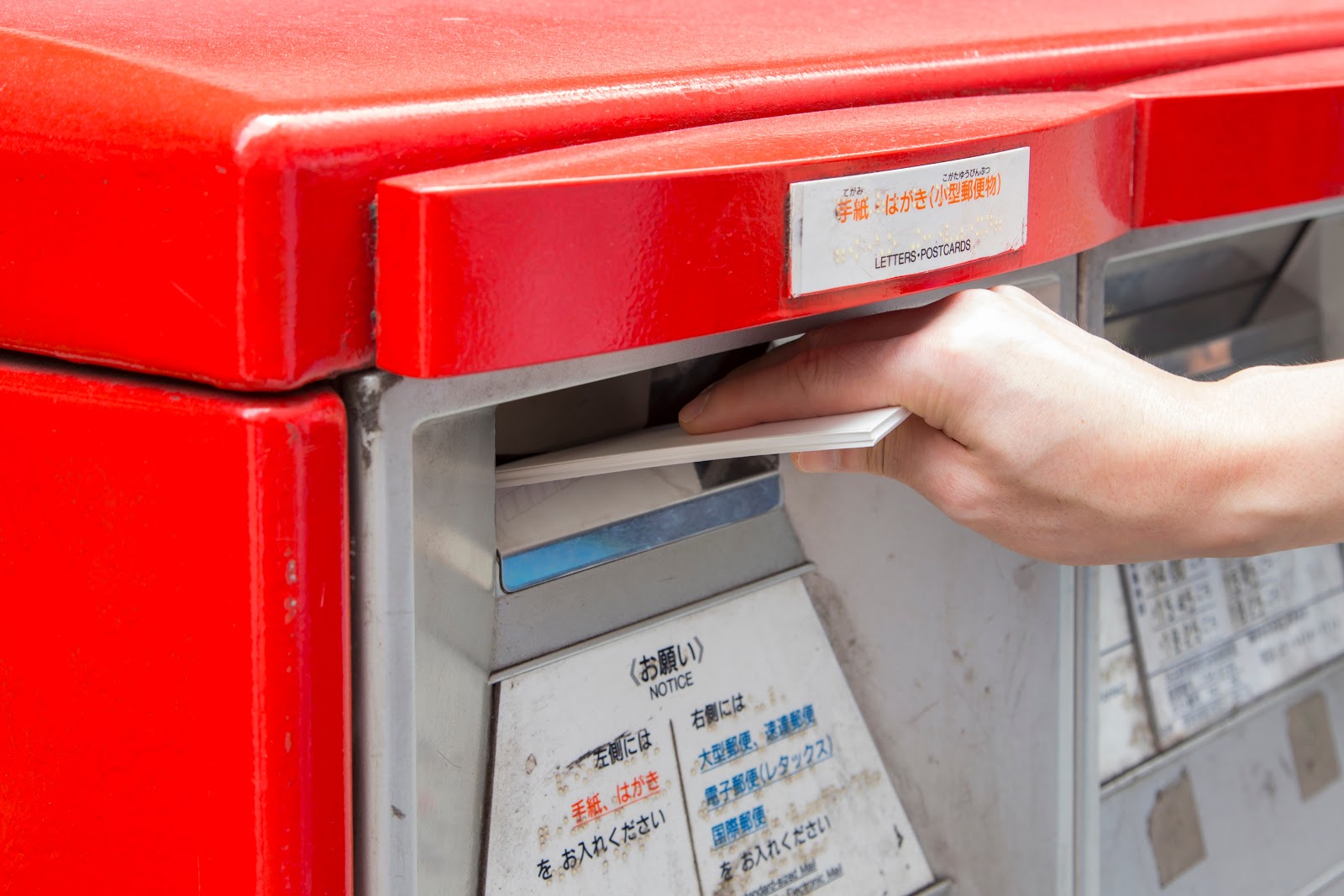 Sending out greeting cards to friends and acquaintances during the New Year is also a popular tradition. These cards are called Nengajo and are basically prepaid postcards with an assortment of printed designs. It's usual to see these cards on sale at special stalls outside stations and in shopping areas during mid-November and onwards. Traditionally, they are adorned with images representing the Chinese zodiac of the new year. However, custom designs made according to the sender's specifications using edited photos taken over the year are increasingly becoming more popular.
On these cards, there is usually a tiny space for any kind of personalized message after the addresses of the sender and the recipient have been written. Thus, most people limit theirs to one or two lines squeezed somewhere between the photos. If a family member has passed away during the year, cards will not be sent out of respect for the dead. For this circumstance, remaining family members send a postcard called a mochū hagaki to inform friends and relatives.
First Shrine or Temple Visit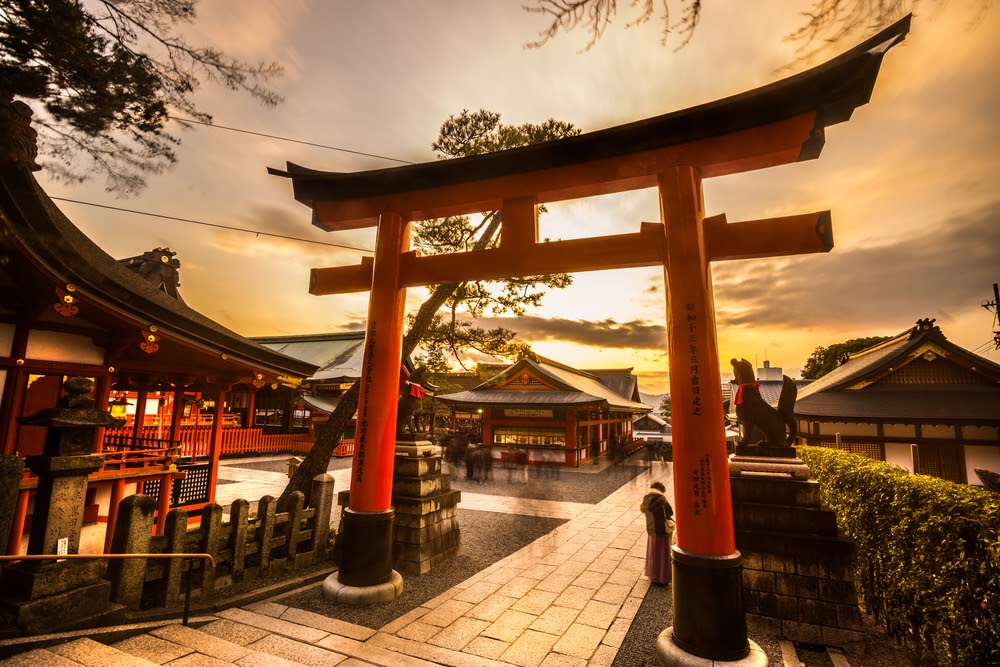 The Japanese traditionally visit a shrine or temple during the New Year, in order to pray for health and good fortune for the year ahead. This custom is called Hatsumonde and can be made at any time during the first few days of the year. However, it is more common for people to either stay awake and visit in the early hours of January 1st or go at some later time on that day.
People who visit a temple as the new year turns witness the tradition of bell ringing, a Buddhist practice where temples across the country ring their bells a total of 108 times to symbolize the 108 human sins in Buddhist belief. After this, temple visitors may also line up to ring the bell themselves. Some people may opt to simply visit their local shrine; however, there are also some who travel to a popular temple in their region or where their family traditionally goes to.
New Year's Gastronomic Delights
During the eve of the New Year, toshikoshi soba (buckwheat noodles), symbolizing long life, are served. Soba, or buckwheat noodles, can be eaten anytime during the year, both hot and cold. However, it is part of the tradition to eat a bowl of hot soba noodles as the last meal of the year on New Year's Eve. This custom has been practiced for at least 200 years and is observed by over half of the population.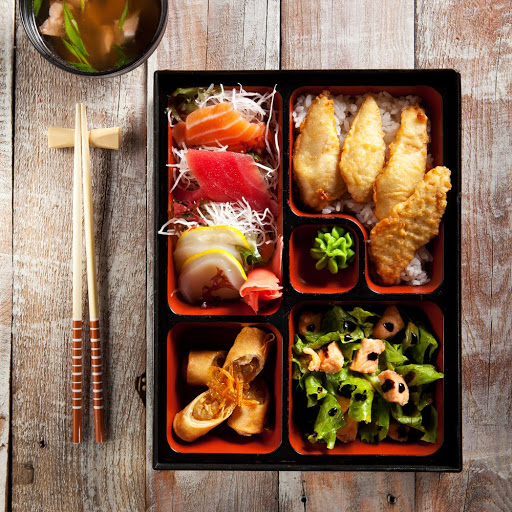 Various kinds of special dishes are also served during New Year celebrations, which include osechi ryori, otoso (sweetened rice wine), and ozoni (a soup with mochi).
Summary
There is indeed a noticeable difference in how the Japanese view and celebrate the Christmas and New Year holidays from the rest of the world. For foreigners, these variations may be a bit unusual and may need some getting used to. However, putting differences aside, what remains is still the same holiday spirit!
There is much to learn about how the Japanese spend and celebrate their holidays. Theirs is a culture that is rich, vibrant, and unknown to the western world. A Merry Christmas and Happy New Year to you from all of us here at Info Cubic Japan!
---
Photo by Jingda Chen on Unsplash