South Korea is the 4th largest economy in Asia and the 10th largest in the world. The country boasts powerful industries in mobile, automotive, beauty, fashion, entertainment, and technology as a result of its substantial workforce that has usually put career over family. In the past, the average worker in Korea worked around 70 hours a week. However, to achieve a better work-life balance and change the Korean working culture, the national government lowered the maximum working hours to 52 hours. Consequently, Korean consumers now have more time to spend their disposable income.
In addition, South Korea is also recognized as the trendsetter for Asia. As such, the country holds a lot of potential for international brands who wish to penetrate the Asian market. If a brand is successful in the Korean market, it is most likely to succeed across the continent.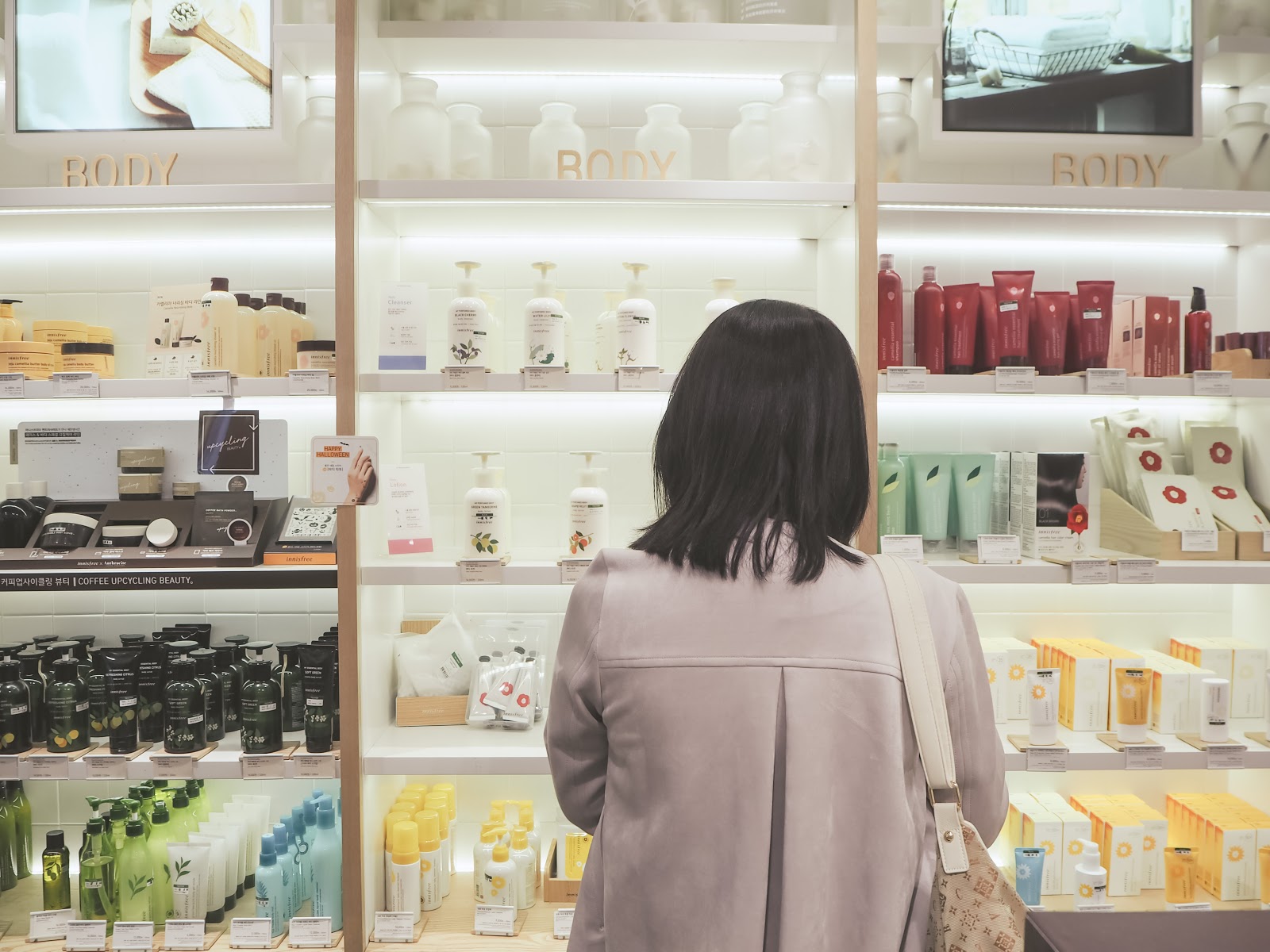 From New Balance to Apple, numerous global brands are embraced by the Korean market and can be seen all over Seoul. Despite this fact, South Korean consumers have considerable differences from Western ones. For this reason, marketers need to take the country's distinct culture, habits, and behaviors into account. This article will explore the profile of the average South Korean Consumer, as well as provide tips, insights, and methods in how to win their hearts and gain their trust.
The Korean Consumer
The behavior of South Korean consumers has been following the pattern of consumption in developed economies. Consumers in Korea tend to be tech-savvy and concerned with brand names. Additionally, their consumer behavior is continuously shifting according to the changes in their demographics
Tech-savvy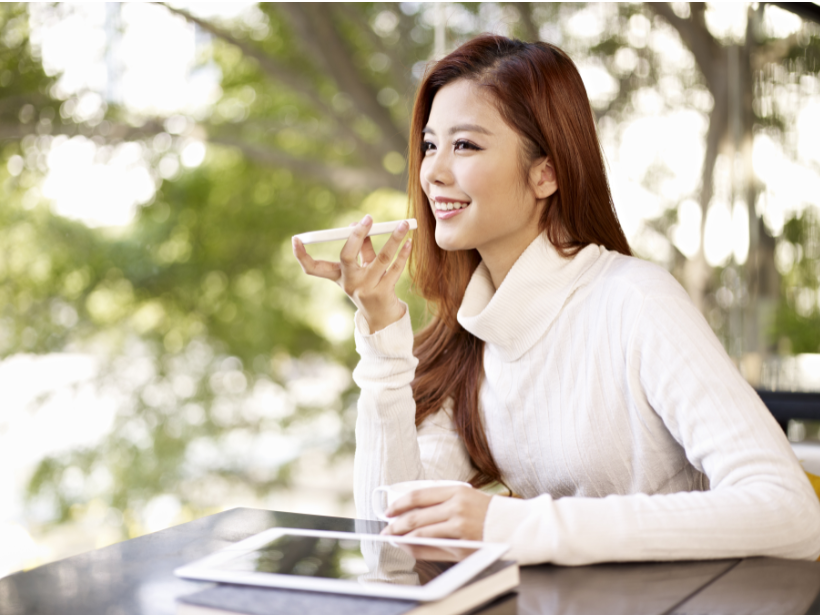 South Korea is well-known for its high-speed technology and is considered as one of the world leaders in IT infrastructure. As a matter of fact, more than 96% of South Korean households access the World Wide Web daily. Moreover, 96% of the Korean population owns a smartphone, with 100% of 20 to 29-year-olds actively using their mobile devices regularly. Additionally, South Koreans are one of the top credit card users online and practice efficient spending habits. As a result, middle to upper-class citizens in the country are well-connected, informed shoppers with particular interests in high-quality, luxury products. By using their abundant online resources, South Koreans dedicate time to research products, mainly through social media, to become well-informed when making purchases.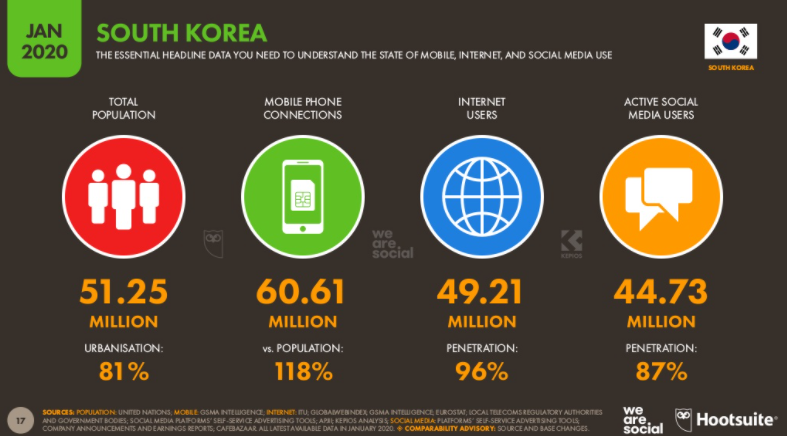 Source: https://datareportal.com/reports/digital-2020-south-korea
South Koreans are also avid fans of online shopping. In 2020, 80% of the nation's population purchased products online. Additionally, e-commerce sales in the country amounted to US$74,138 million in 2020. This figure is anticipated to show an annual growth rate of 6.4%, resulting in a market volume of US$95,152 million by 2024. The high level of e-commerce activity in the country is partly the result of the government's lowered duties and tariffs on numerous product categories.
The Importance of Image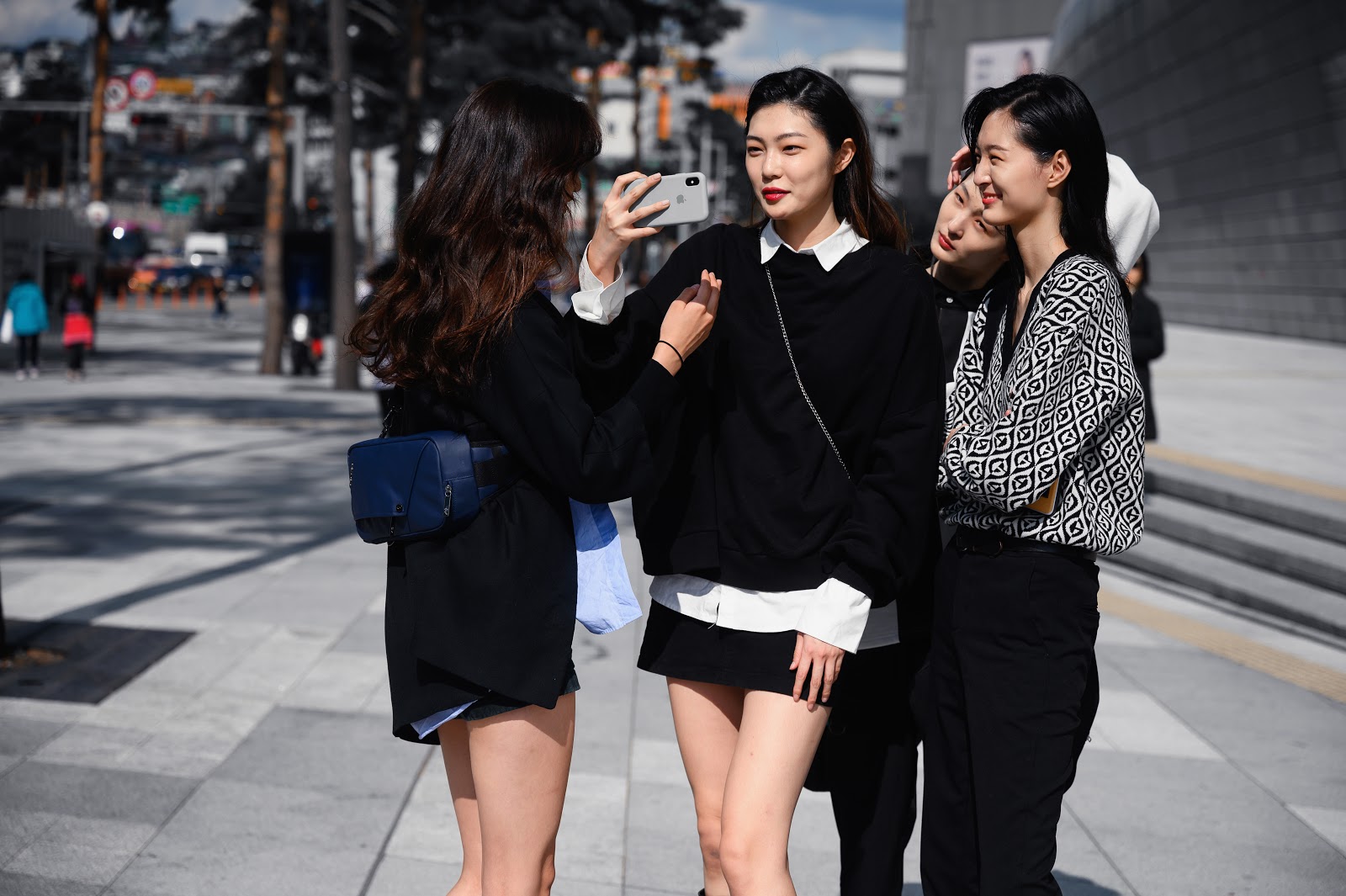 For young South Korean consumers, apparel and fashion items, especially those from foreign brands with scarcity value, can be used to express individuality. Furthermore, South Koreans of all ages and genders regard their appearance as something that needs improvement. They consider failing to be fashionable or not being up-to-date on the latest fashion trends as negligent, ignorant, and distasteful.
Similar to western consumers, South Koreans consider brands as a representation of their image and are used to indicate their social status. Thus, superstars, influencers, and trendsetters, as well as their brand decisions, hold substantial influence over the majority of South Korean consumers. Their choices and testimonials can often strategically define the season's fashion and beauty trends depending on the business and brand partnerships. The lion's share of the consumers' interest is focused on fashion and entertainment because of celebrity influence, which explains the popularity of innovative cosmetics, fast fashion, live streaming, K-pop, and fandoms.
There is often high demand for the clothes, cosmetics, and accessories worn by the actors and actresses in TV shows among South Korean consumers. For example, when the TV series "My Love from the Star was aired in 2013, the clothes and makeup used by the main protagonist were sold out all over the country.


Source: https://www.pinterest.ph/shikhabisen/jun-hi-hyun/
Demographic Shifts
South Korea has one of the world's fastest aging populations, and younger Koreans are getting married at a later age or not at all. According to a report, the average age of first-time marriages was 33.2 for men and 30.4 for women in 2019, an increase from 27.8 and 24.8 in 1990. In addition, 37.9% of the households in the country consist of single-person families in 2020. Statistics Koreade shows  that single-person households spent  an average of $1,235 a month in 2019. The percentage of single-person households has increased by fivefold over the past three decades and represents the majority of families in the country at 27.2% in 2015.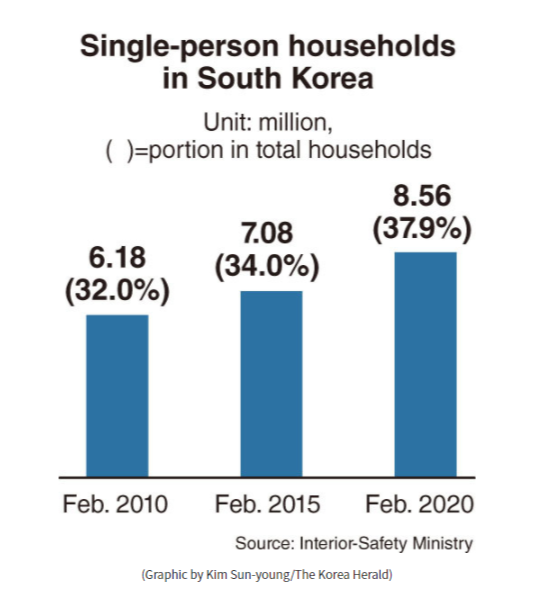 Source: http://www.koreaherald.com/view.php?ud=20200322000055
As the population of South Korea ages rapidly and the percentage of single-person households rises, manufacturers of consumer goods are increasingly targeting those who live alone. Spending by single-person households is on the rise. To appeal to this audience, Korean electronics company Samsung launched a "Slim Style" refrigerator that is "optimized for the lifestyle of single-person households" and is narrower and taller than regular fridges. CJ Cheiljedang Corp, the country's biggest food manufacturer, implemented a singles-focused marketing strategy for its prepared foods business in 2013, where they held promotional events and open cooking classes for singles, particularly to office workers and college students.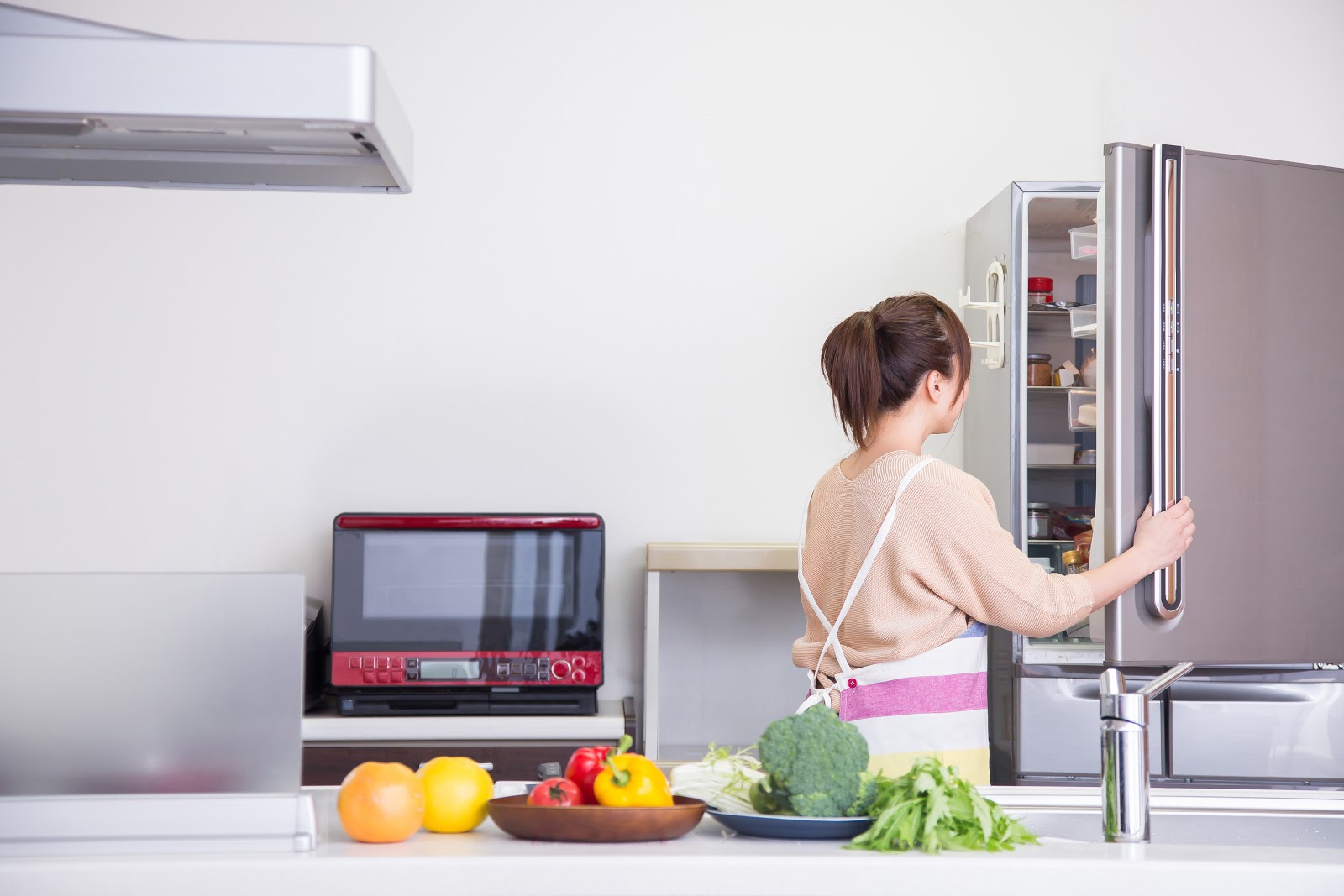 Capturing the Hearts of Korean Consumers
South Koreans' have a distinct culture and behavior that marketers need to consider when creating a marketing campaign for their brand. Here are some insights that can help in capturing the hearts and trust of Korean consumers:
Most South Koreans do not speak English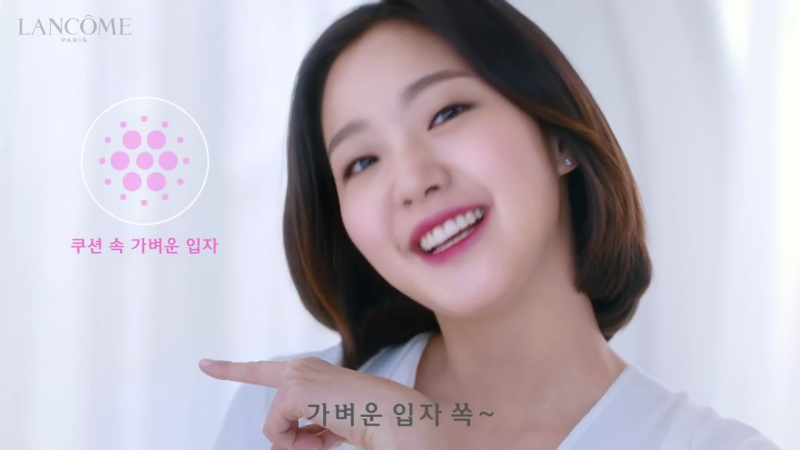 Source: https://www.youtube.com/watch?v=w5AsqkkIGKs
South Koreans spend a considerable amount of money on learning English. According to a Ministry of Education and Statistics Korea, the amount used for English education reached more than $5.3 billion in 2019. The country imports hundreds of thousands of English teachers every year. Despite these facts, most Koreans choose not to speak in English. As a result, the country's English proficiency index (EPI) score in 2019 is at 55.04, ranking 37th in the world. This shows a drop of 1.23 from 2018 with a score of 56.27 from rank 31st.  
For these reasons, brands wishing to enter the market must ensure that they have a Korean translator or know a translation company in Korea with whom they can coordinate. Messages can get lost in translation; thus, it is crucial to check the content before it is released to ascertain that it is in line with the brand's objectives. In addition, avoiding long texts and adding pictures and visuals to an ad would make it considerably more easy to read and understand.
South Koreans like special promotions and discounts


Source: http://www.buhaykorea.com/2013/09/12/saving-points-in-south-korea/
Points cards, rewards cards, and VIP memberships are popular amongst South Koreans since the average South Korean consumer likes to feel special. They enjoy accumulating points and claiming rewards. Thus, numerous retail stores in the country offer rewards programs.
Most purchases in South Korea are made using a credit card. Thus, brands collaborate with Korean banks to offer discounts to the bank clients, making Korean consumers feel like VIPs. This strategy can open more opportunities for businesses wishing to enter the market.
South Koreans prefer fast and convenient products and services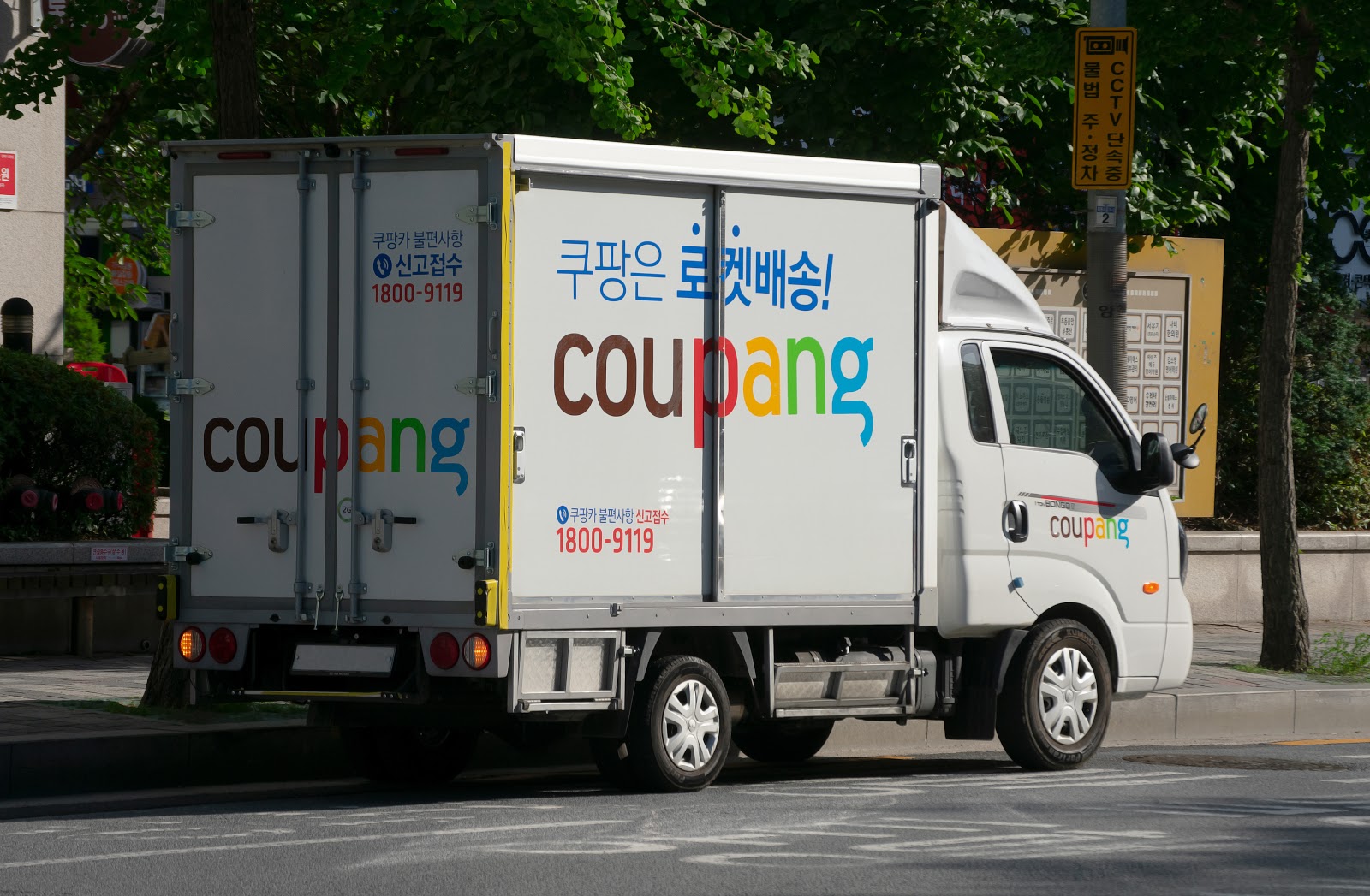 South Koreans put a premium on businesses that deliver their products, especially those that offer same-day delivery. Once a brand's product or service is recognized as fast and convenient, the customers themselves will create buzz through social media or word of mouth. Hence, it would greatly benefit companies to be accessible through e-commerce platforms which offer same-day delivery such as Coupang and G-market, or to utilize same-day delivery services.
South Koreans pay attention to social media influencers

Source: https://manilaxseoul.com/features/korean-social-media-influencers-instagram
International brands work harder in comparison to Korean brands as they need to persuade Korean consumers to choose their product or service over local ones. One of the best and most efficient ways to woo potential customers is through social media influencers. South Koreans value the image represented by a brand, especially one that is endorsed by a trusted influencer that they follow. In addition, consumers will trust a brand that has been recommended by an influencer. However, getting in touch with social media influencers may prove to be a challenge for marketers, particularly those that don't speak Korean.
Summary
In summary, the South Korean market offers a lot of opportunities for businesses and brands. They have a thriving local market, as well as serve as a trendsetter in the rest of the continent. As such, companies need to win over the hearts of the country's consumers. However, much like any other nationality, South Koreans have their own distinct culture and behavior.
Marketers need to consider the profile of South Korean consumers: they are tech-savvy, they value personal image, and their demographic is shifting. Additionally, marketers should also recognize that most South Koreans do not speak English, want special promotions and discounts, fast and convenient products and services, as well as listen to social media influencers. Being aware of these qualities can help brands achieve success in the market.
With South Korea's booming economy, it has never been a better time to enter its market. Do not be discouraged by cultural differences or high standards. Instead, embrace the Korean mindset and improve customer relations. To discover more about how to gain the trust and win the hearts of Korean consumers, contact us at Info Cubic Japan today.
---
Featured Photo by Saveliy Bobov on Unsplash