According to CNET Japan, with over 126 million of Japan's population, 79 million actively use social media. Notably, 89.9% of them are active internet users. The average person uses more than one mobile device, with data from Dentsu reflecting almost nationwide multiple device ownership from all age groups. The country also has one of the highest social media users in the world.
There are quite a few noteworthy social media trends that distinguish the Japanese social media market from the rest. For instance, the instant communication platform LINE is dominating the Japanese market.
LINE has grown to be more than just a messaging app in the country. Originally designed to be a simple messaging app for smartphones, LINE now offers various services in mobile games and a newsfeed to expand its offerings. Today, the app has become such a vital tool in the digital lives of Japanese people.
LINE is a popular platform and a great tool to connect with your Japanese customers. This article will then outline the app's landscape and present some insights into its user base in the country.
About LINE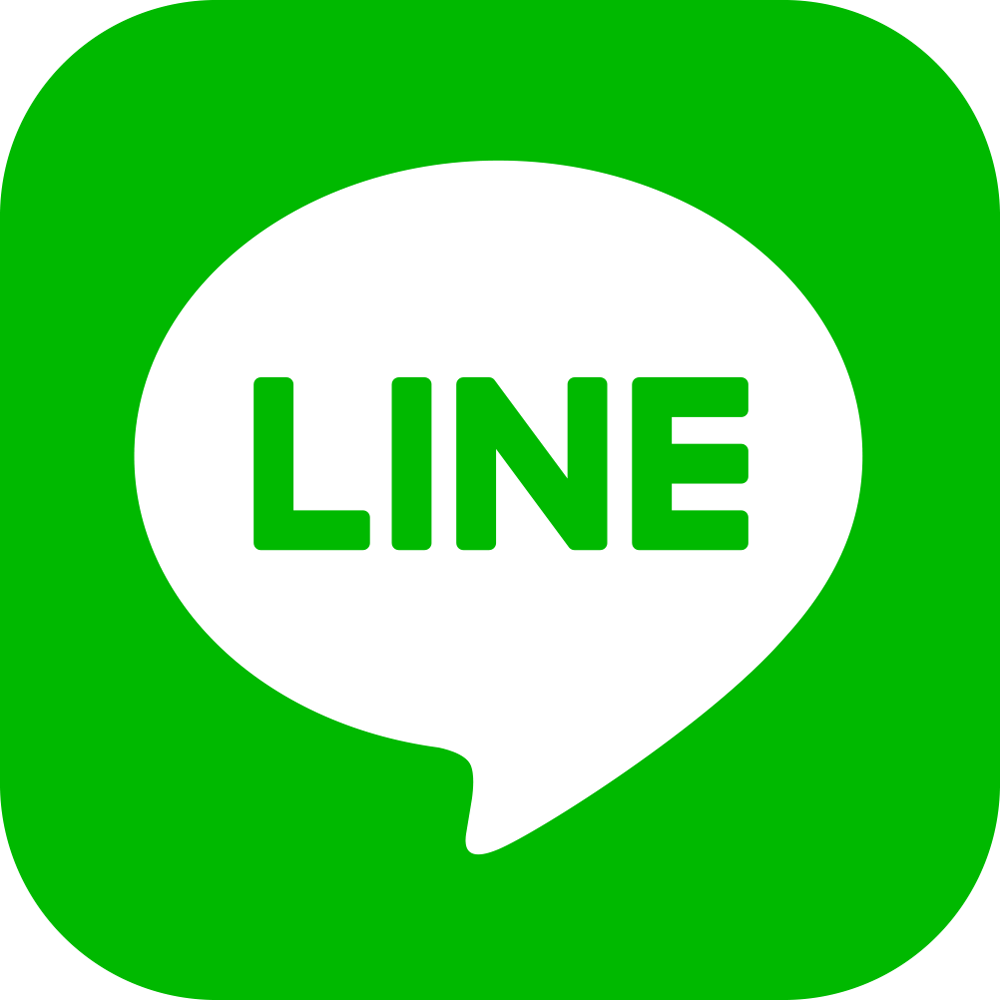 LINE is a messaging app made by South Korea's Naver Corp. and NHN Japan, a South Korean internet company Naver subsidiary. The app was initially developed and launched as an emergency solution for the company during the Tōhoku earthquake of 2011. It crossed 100 million users globally in just 19 months after launch, with its headquarters located in Tokyo, Japan.
Currently, LINE is the most popular chat app in Japan, with 86 million monthly active users. Outside Japan, it is also the dominant app in some Asian countries like Thailand and Indonesia.
Initially starting as a texting and communications app, LINE focused on diversifying its business by adding more services like payment method LINE Pay, games, and e-commerce LINE Shopping.
LINE Users in Japan
LINE has 167 million users in four major countries (Japan, Indonesia, Thailand, and Taiwan) as of October 2020. On a global scale, LINE is estimated to have 217 million users worldwide as of January 2017. The social and messaging app is popular in the Asian region, most especially in Japan.
In Japan, the app's penetration rate is notably higher than the country's smartphone penetration rate since several non-smartphone users access LINE from desktop or tablet devices.
Since its initial release in Japan in 2011, LINE's Monthly Active Users (MAU) has steadily and significantly increased. The app has 80 million MAU compared to the nation's 70 million smartphone users.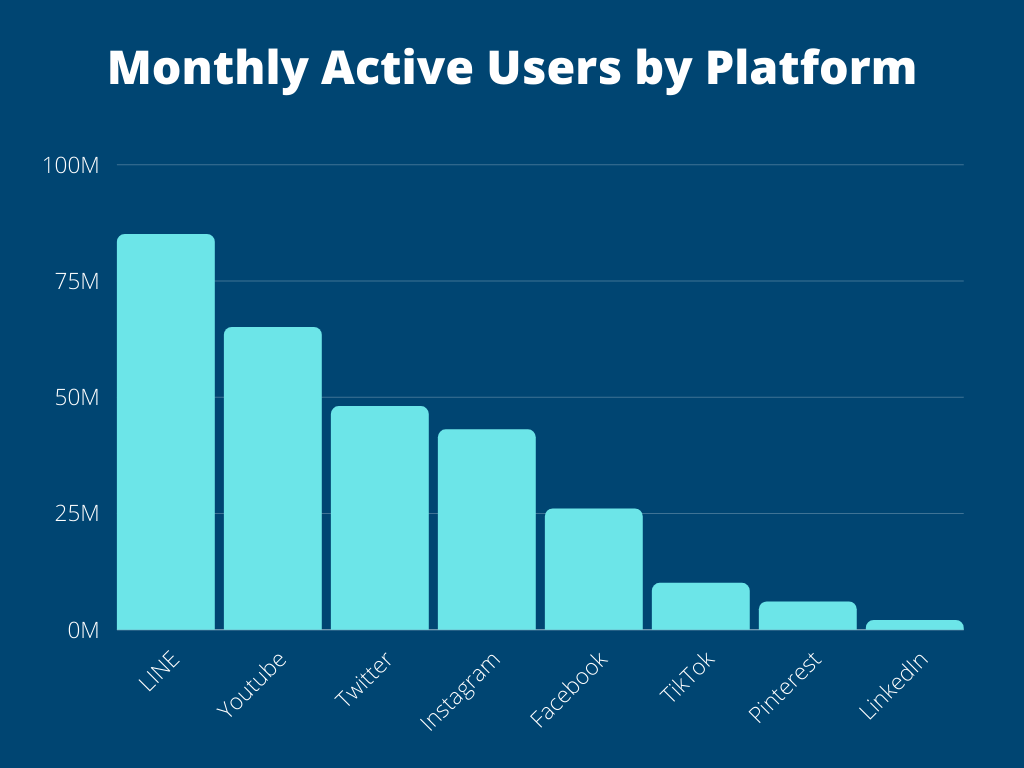 Over 47.5% of males and 52.5% of females in Japan use the platform every day, while 74.8% of users over 30 years old have accessed LINE.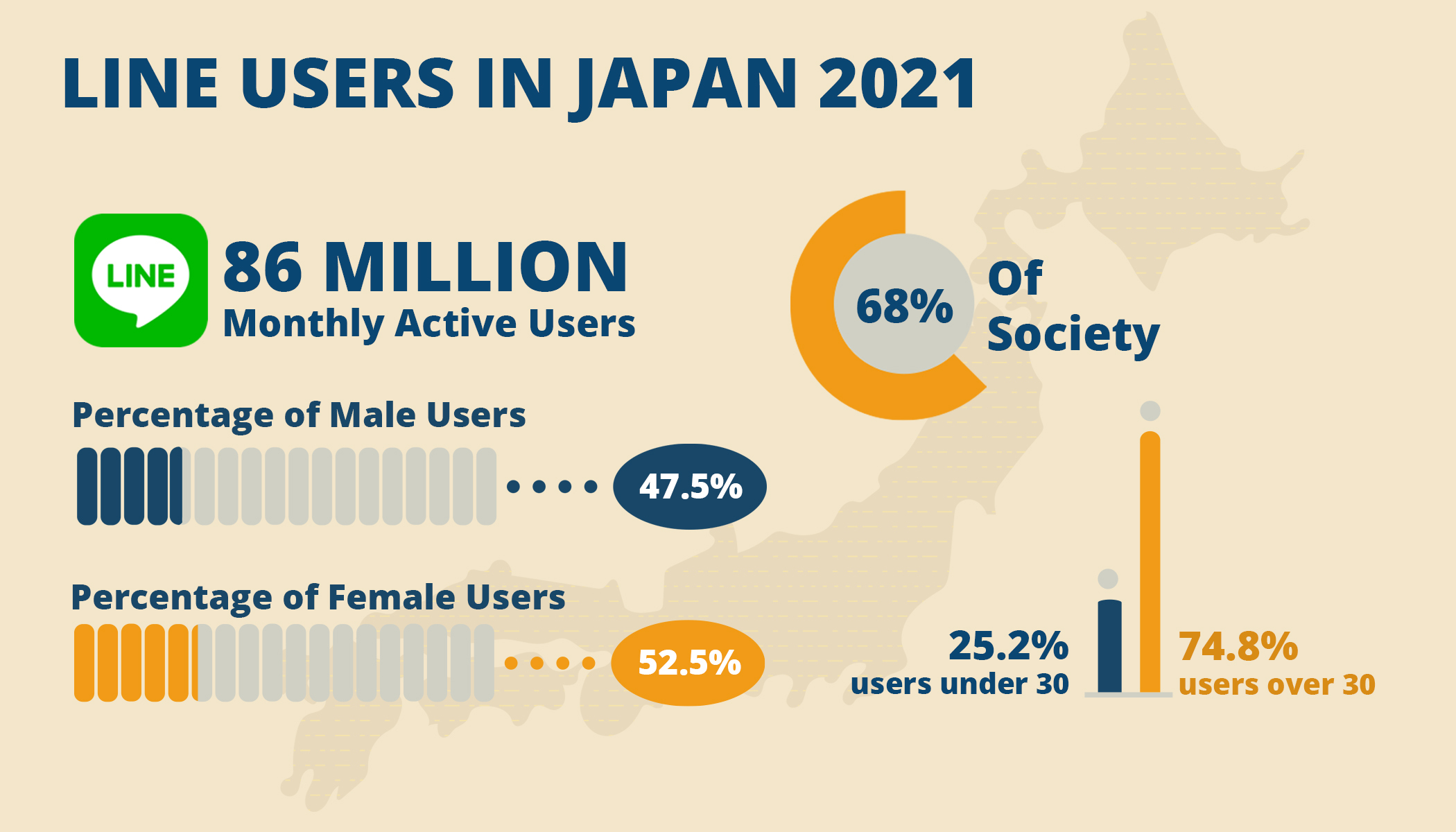 Demographics
According to the official LINE Business Guide for 2021, users can be divided into three major groups:
Full-time employees (~50%)
Part-time workers and housewives (~30%)
Students (~11%)
Unsurprisingly, the engagement rate is steadily decreasing according to the age of users. In contrast, over 90% of teen males (and 85% of teen women) use the platform every day, while only 60% of users over 60 years old access LINE often. The numbers show that Japanese millennials continue to dominate the social media market.
Device Access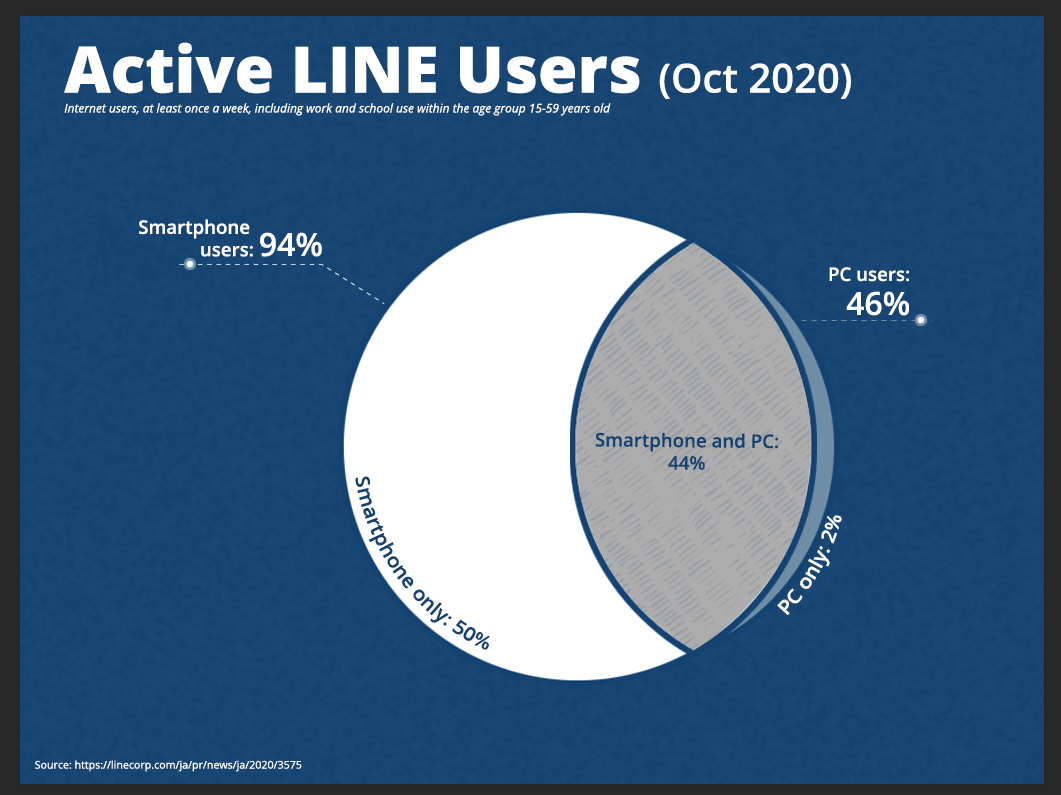 According to LINE Japan, the smartphone device rate has the highest number at 94%, followed by PC users at 46%, tablet-only at around 20%. By device, Japanese people commonly use their smartphone devices, and they mostly use them to access the LINE app.
After knowing the demographics and data on smartphone users, businesses can specifically target the Japanese audience via LINE and formulate strategic mobile-focused ways to reach users.
Services Used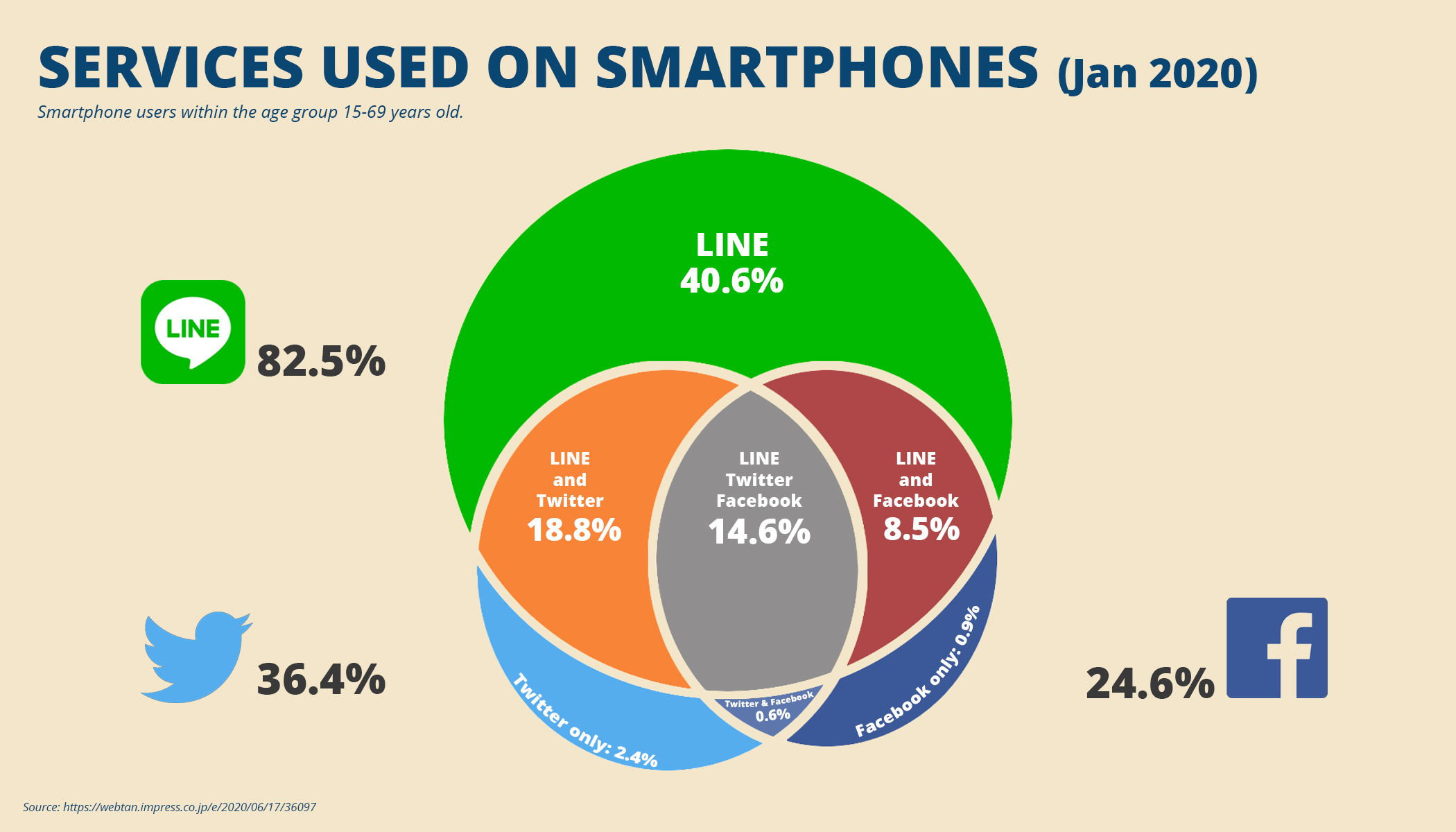 LINE remains at the top of popular services used on smartphone devices at 82.5%, followed by Twitter at 36.4%, and Facebook at 24.6%.
Keep in mind that Japanese social media trends have somewhat changed over the past couple of years and continue to do so.
Key Features – What is LINE used for?
LINE is the fastest-growing mobile messenger app globally. The app serves as a communication tool to interact with user groups or individuals, a culturally-based reason that attracts more Japanese people to use the app daily.
The platform can reach new followers daily through direct messaging and personalized text messages, similar to chatting with friends, to build the user experience.
Thanks to LINE, users are brought closer to their friends and loved ones from remote places. Japanese users also enjoy complimentary messages, voice calls, and video calls anytime and anywhere. Even those with limited bandwidth can use the app.
The Japanese version of the app is feature-rich, including news service, payment service, travel booking service, shopping, and more. The chat app aims to become the hub for all digital life as many Japanese use smartphones. 
Four essential LINE functions are available to all LINE Official Accounts:
Sending messages

Posting on the timeline feed

Making direct communication with users

Using bright-colored character stickers
Regardless of the account type, LINE also offers many robust business tools at additional costs. For instance, companies may promote their online presence by making exclusive brand and character stickers.
Timeline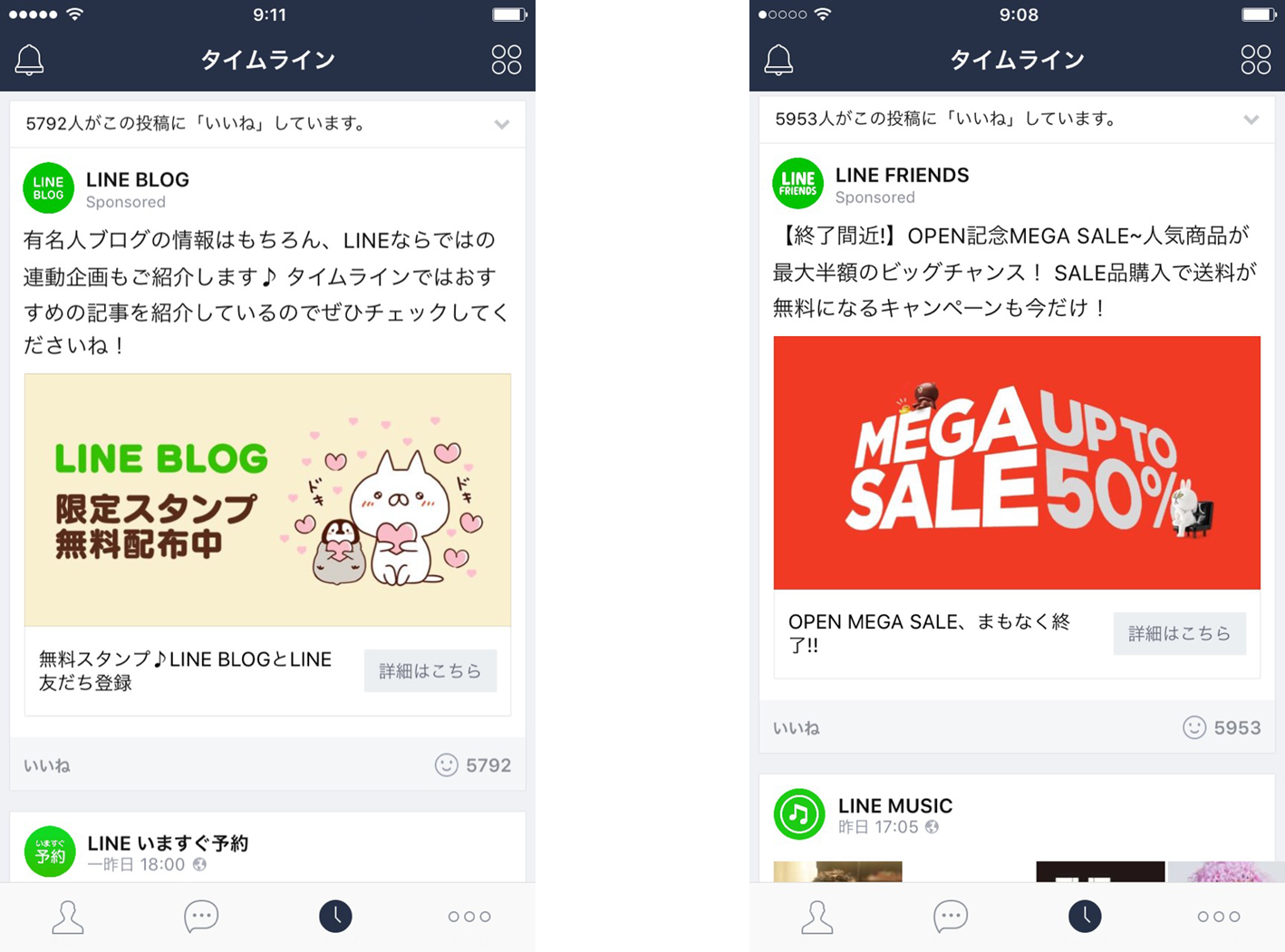 Timeline is a similar feature to other social networks where users can exchange photos, videos, links, and comments with their close friends and view posts shared by their friends. 
Users can also find their favorite stories through the Discover tool.
LINE Today / LINE News
LINE Today or LINE News in Japan is an in-app news feed where users can stay updated with the current news.
The newsfeed is designed to deliver valuable content to its users, such as current events, sports trends, and entertainment.
LINE Pay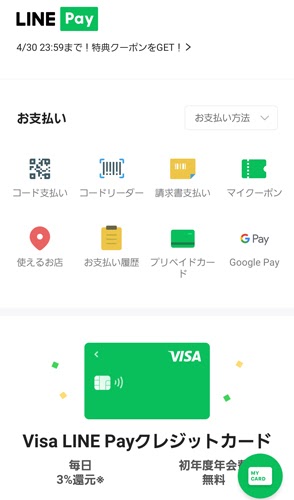 Traditionally, Japan is a cash-based society. With the progress of technology, however, several options in the market began to offer cashless payments.
LINE Pay is similar to other companies using cashless payments such as Paypay by Yahoo! Japan and R Pay by Rakuten.
Its paramount convenience makes it easy for users to send money to their contacts or connect their LINE Pay account to their debit/credit card or bank account of choice.
LINE Games
Games prove to be an integral part of many popular apps today. With that in mind, LINE features a wide selection of titles where users can play games on their smartphones and make in-app purchases using LINE Coins. 
In particular, users can play LINE HELLO BT21— a shooting puzzle game with cute BT21 characters (8 different charming characters created by members of KPOP group BTS) or LINE: Pixar Tower, where players can build a glorious shopping tower with adorable Pixar characters.
LINE LIVE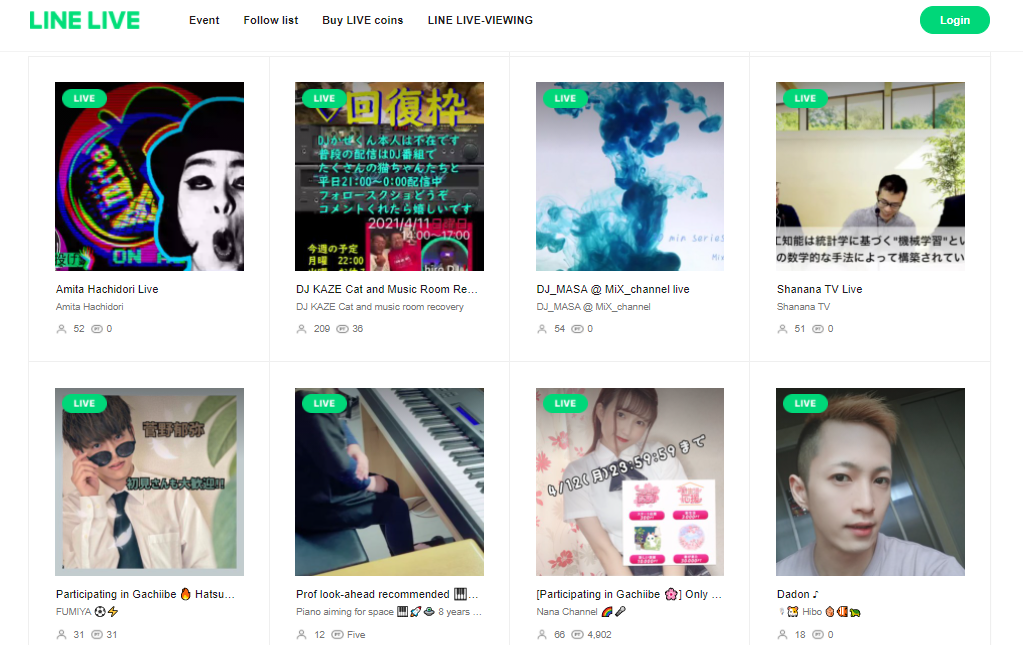 LINE LIVE, operated by LINE Corporation, is considered Japan's largest live distribution service. Launched on December 10, 2015, it managed to surpass 350 million views in its first six months in the country. The live broadcast app has grown to over 33 million monthly active users in just two years.
Users can "enjoy the moment" on LINE LIVE, whether they host their live broadcasts or watch streams by popular content creators. Streamers range from regular people and local influencers to celebrities.
Through their broadcasts, hosts may receive cheer items, comments, and hearts from their audience.
LINE Manga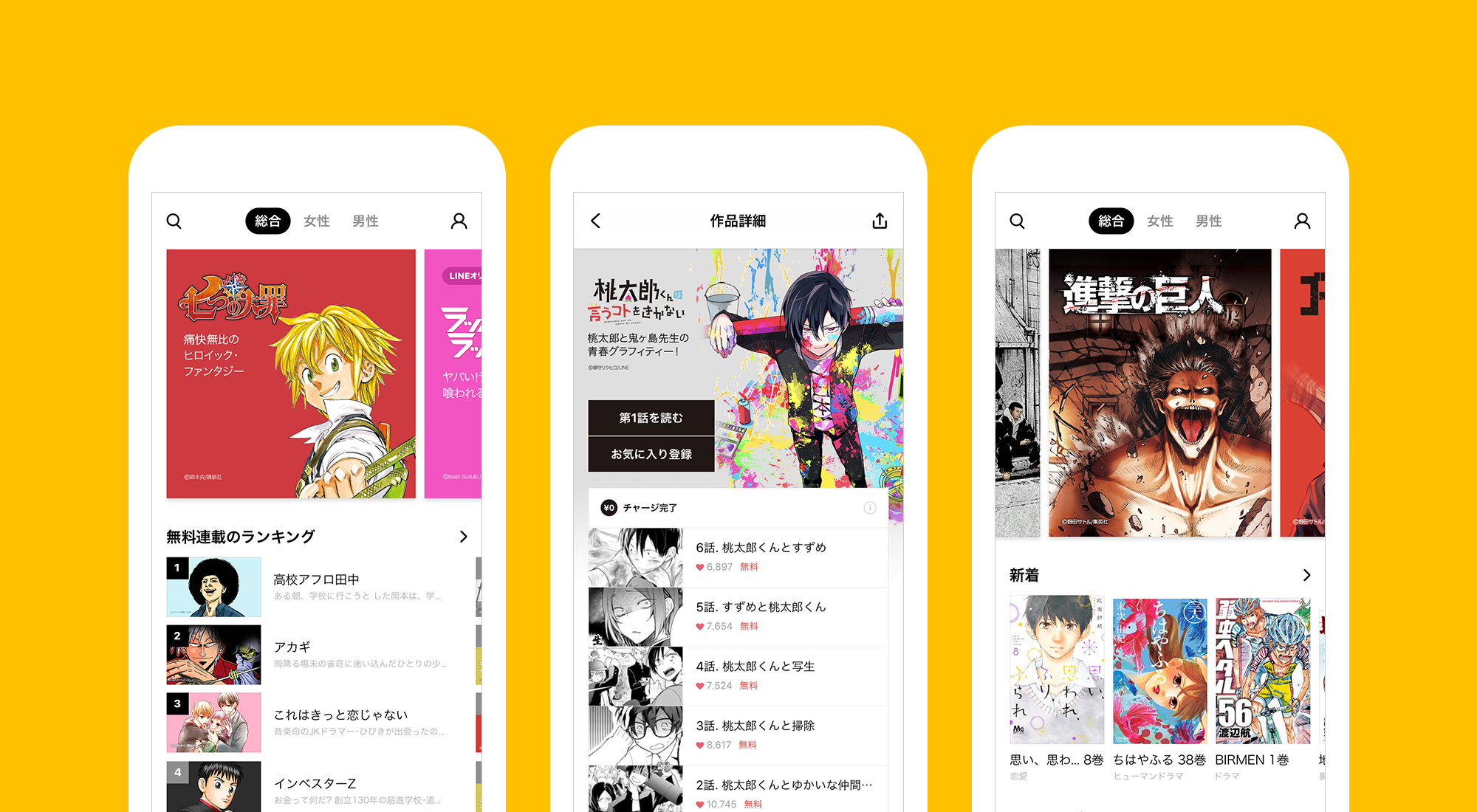 Source: https://linecorp.com/ja/pr/news/ja/2018/2211
LINE Manga is a popular digital comic service in the country, considered Japan's no. 1 manga app with over 380,000 titles and over 250 publishers.
Convenience and accessibility are the primary factors that made this app very famous. It allows users to read manga on their smartphones anywhere— such as during their daily commute.
LINE Shopping
LINE Shopping is another feature in the LINE app geared for e-commerce. Japan is considered one of the earliest developed countries for online shopping. Hence the region became a relatively large market to explore e-commerce potential.
Users have access to over 250 retailers and 100 million items that they can easily purchase using LINE Pay within the app.
LINE for Business
For businesses and brands considering using an omnichannel strategy, LINE is an excellent complementary tool to keep in touch with many followers, provide additional touchpoints, and deliver conversion incentives in the form of coupons and flyers.
One of the most notable benefits of using LINE for marketing is its high open rate. Nearly 70% of users read messages from companies, so many users take definite actions like using coupons from the company, visiting the websites, and joining promotional campaigns.
In addition to sending messages to users, companies can personally communicate with customers using the LINE Chat function. They can also automate the responses with either random messages or messages triggered by exact match keywords.
Many companies use the LINE Chat function as a part of their customer service, store locator, and coupon FAQs.
Communication
LINE Official Account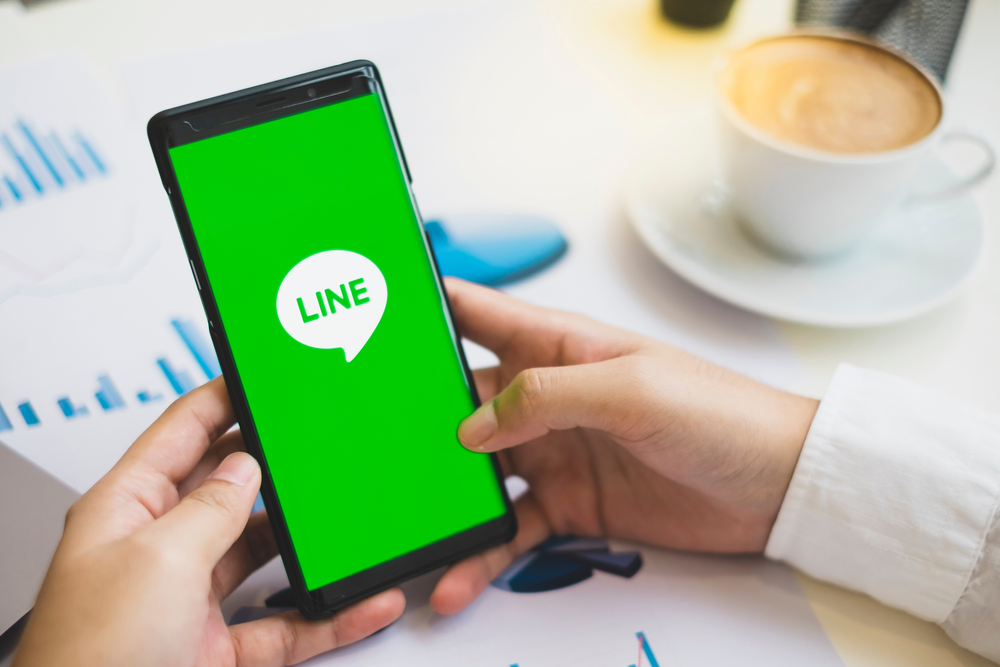 Businesses can create their account or profile on LINE. App users can then view posts and similarly interact with Official Accounts with their friends and family on the platform.
By sharing content on LINE's timeline, brands can stay top of mind with users and provide updates as they do on other social media platforms. 
Another use for having an Official Account is customer support. Users can contact brands via LINE's Official Account chat room to receive immediate and automated chatbot responses.
Types of Official Accounts
There are two types of LINE official accounts (formerly LINE @), "authenticated accounts" and "unauthenticated accounts."
Authenticated account

(Recommended)

To have an Authenticated account, you must pass the screening prescribed by LINE. Once verified, you will have official proof of account badge. Useful functions such as promoting the increase of friends to support companies and stores that are not provided by unauthenticated accounts are also given.
Why create an authenticated account?

To become a search target in the LINE app
Download promotional poster data
Available invoice settlement
Unauthenticated account

This type of account can be created without a thorough screening process and is available for all kinds of businesses.
The basic functions are the same with an authenticated account, and it can be upgraded to a paid plan. This type of account is recommended for those who operate exclusively.
The LINE official account opened from the app version is automatically registered as an unauthenticated account. To have an authenticated account, you must transfer it to an authenticated account after opening.
The official LINE account (formerly LINE @) is compatible with both PC (Desktop) and smartphone apps (Android / iOS). It can easily be updated and managed using various basic functions.
Message delivery

You can send a message to the user you added as a friend.
LINE chat

You can directly communicate with inquiries from users in the same way as LINE talk. You can also set an automatic response.
LINE call

This function allows users to make free calls and video calls to their LINE official account.
Shop card

You can manage the issuance of point cards on LINE. You can also analyze usage data.
Rich menu

This menu opens wide at the bottom of the screen when the user visits the LINE official account's talk screen.
* Only for the WEB version
Promotion Function

You can create a coupon that can be used in stores and deliver it as a message.
Timeline post

You can post information on the timeline of registered friends.
Analysis

You can see the user's reaction in the report.
Report Function

You can see the user's reaction in the report.
Additional Friends Ads

It is a function that allows you to place advertisements on LINE to make friends.
* Only for authenticated accounts
Rate Plans
The paid plans for authenticated and unauthenticated accounts are the same.
| | | | |
| --- | --- | --- | --- |
| Plans | Free Plan | Light Plan | Standard Plan |
| Fixed monthly | Free | 5,000 yen | 15,000 yen |
| Free message count | 1,000 mails | 15,000 | 45,000 |
| Additional message fee | N/A | 5 yen | ~3 yen |
Source: https://www.linebiz.com/jp/service/line-official-account/plan
LINE Promotion Sticker
Stickers that people use in their daily chats can help boost your brand's awareness, convert users into loyal fans of your business, and encourage them to stay updated with your LINE Official Account.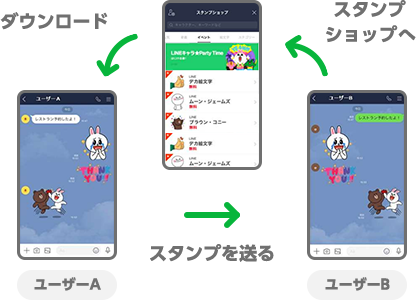 Source: https://www.linebiz.com/jp/service/line-promotion-sticker
Contrary to other Messenger apps, LINE is primarily famous in Japan for its creative stickers. The app since then gained steady popularity in a country that loves anime and emojis.
Aside from traditional LINE character stickers, creators can also share their exclusive stickers for free or sell them for LINE coins. LINE coins are also the currency used to purchase stickers and themes.
Companies seeking to increase brand awareness and promote their online presence may create brand and character stickers for free.
Advertising Solutions
LINE Ads (formerly LINE Ads Platform)
Fortunately, if you plan to run PPC ad campaigns on LINE, LINE Ads allow businesses to promote campaigns in the image and video format of 84 million users.
These ads appear across the platform: on the timeline, LINE News, LINE Wallet, LINE Shopping, and more. These ads also have different targeting capabilities to make it easier for businesses to reach their target audience.
For more in-depth reading, we have previously written a brief guide for you to get started with marketing on LINE Japan. 
Talk Head View
In 2020, LINE launched a new advertising service called Talk Head View. It features dynamic video ads at the top of the talk screen for one day to raise product awareness. By clicking on a still image, users can see the video ad in a wide range.
For targeting options, you can choose to deliver the ads to all users, specify the gender you want to target, or show the ads only to half of your users. It all depends on the target and volume you want to reach. For instance, if you're planning to reach more than 50 million users in a day and 90% of the 15-29-year-olds— then you may set your goals accordingly.
To use Talk Head View, LINE has to review the company and products first. After passing the initial screening, you'll be provisionally pressed on the date you want to submit, and then you'll be reviewed for creatives, landing pages, and other ad copies.
If you pass this screening safely, the ad will start from the desired delivery date and time.
However, Talk Head View is only available to one company per day. Because of this, it can cost up to 40 million yen in a day.
Sales Promotion / Online-Merge-Offline
LINE Sales Promotion
LINE Sales Promotion is a great strategy to promote store sales and encourage customers to enter promotional campaigns. This also allows businesses to gain insights into consumer buying behavior.
This sales promotion will help businesses reduce in-store services and point-of-purchase advertising. LINE offers a regulated package instead of custom-tailored solutions to provide transparent pricing and specifications.

LINE Flyer
The LINE flyer is a new digital service optimized for smartphones. With the popularity of LINE mobile users in Japan, it helps make consumers' regular shopping habits more convenient, achieve a more extensive reach, and deliver personalized messages to its users.
LINE POINT AD
LINE Point AD is a convenient service that allows users to give LINE points to others who have cleared specific conditions and potentially reach a million LINE users who have access using smartphones.
Accumulated LINE points can be exchanged for stamps, while coins can be exchanged for dress-ups or LINE Pay code payment.
LINE Japan amid the Pandemic
LINE has a dedicated menu for COVID-19, with quick links to the latest news and tips on using LINE during Japan's state of emergency. Japanese users will get the latest information on coronavirus updates that have been addressed in the app to help equip and advise them amid the ongoing pandemic.
Since virtual and remote work has turned to be a norm in the global workplace, LINE Team recommends using convenient app features such as live video for holding virtual events. This ensures the safety of all team members without sacrificing work productivity.
Furthermore, the app also offers LINE Health Care allowing users to consult with doctors for free. Those who are self-isolating and dealing with various health problems related to COVID-19 symptoms or mental well-being issues due to social distancing may receive instant professional advice through this new service.
LINE Japan in 2021
Recently, LINE launched the "LINE de Reservation" service, allowing users to make a reservation to visit a shop via their official LINE account. There's also a "Coupon Display" function, displaying coupons in the LINE Family Book based on the user's receipt information.
With 85% of LINE users actively accessing the platform every day, coupons and flyers can be a great way to reach potential customers with a short-term sale or promotion.
Summary
LINE is a popular app with plenty of advertising opportunities for businesses aiming to promote their product or service in Japan. 
For brands considering an advanced, omnichannel strategy, LINE is an excellent complementary tool to keep in touch with many followers, provide additional touchpoints, and deliver conversion incentives in the form of coupons and flyers.
To learn more about marketing strategies on LINE Japan, contact us today at Info Cubic Japan.